Tarife mit viel Datenvolumen
Priorität: Hohes Datenvolumen (ab 20 GB) für Vielsurfer
1
2
3
4
5

Our recommendation

Name
spusu 31.000
spusu 22.000
spusu 44.000
Magenta Mobile M
Magenta Mobile L
Price

13,90 €

per month

18,90 €

per month

23,90 €

per month

35,00 €

per month

45,00 €

per month
Free minutes
500
1000
2000
unlimited
unlimited
Free SMS
500
1000
2000
unlimited
unlimited
Data volume (GB)
30
20
40
20
30
LTE
Minimum term
1 months
1 months
1 months
2 months
2 months
Price

13,90 €

per month

18,90 €

per month

23,90 €

per month

35,00 €

per month

45,00 €

per month
To the provider
To the provider
To the provider
To the provider
To the provider
---
Tarife mit viel Datenvolumen: Purchase advice
How to choose the right tariff
Waren vor 10 Jahren noch die Freiminuten und Frei-SMS der ausschlaggebende Kauffaktor bei Mobilfunktarifen, so ist es heute das Datenvolumen.
Ich möchte…
viele Videos ansehen!
Egal ob auf YouTube, Facebook oder Netflix: Wer regelmäßig Videos schaut, der sollte sich einen Tarif mit sehr viel Datenvolumen aussuchen.
Example: 60 Minuten HD YouTube Videos verbrauchen mehr als 2,4 GB deines Datenvolumens. Noch ärger: 4K Videos! Ein 10-minütiges 4K Video hat mehr als 21 GB!
viele WhatsApp Nachrichten versenden!
Da man bei WhatsApp eigentlich nur im Textformat kommuniziert, verbraucht der Messenger so gut wie kein Datenvolumen. Wer sein Handy also hauptsächlich für WhatsApp verwenden möchte, braucht keinen Tarif mit viel Datenvolumen. Hier bieten sich auch billigere Tarife für Durchschnittsnutzer an.
meine Social Media Kanäle up-to-date halten!
Was würden wir nur ohne Instagram, Snapchat und Co. machen? Ist es überhaupt passiert, wenn wir es nicht mit unseren Followern geteilt haben? Wer viel auf Social Media aktiv sein möchte, braucht einen Tarif mit viel Datenvolumen. Diese Apps verbrauchen große Datenmengen, da sie sehr bild- und videolastig sind.

Ich habe einen besseren Tarif mit viel Datenvolumen gefunden. Wie wechsle ich?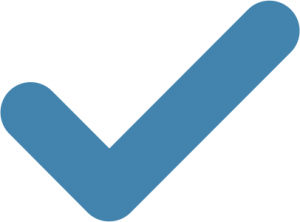 1. If this is your first cell phone plan, you can proceed directly to point 3. Otherwise, you must first cancel your old contract. The best way to do this is to contact your old provider. You can also print out a PDF, fill it out and send it to the company. You can find all the information on this at the mobile provider.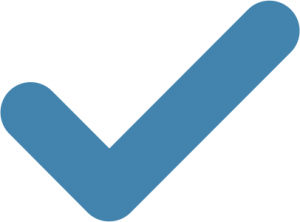 2. request the so-called "NÜV information" from the old operator when terminating the contract. The NÜV information is important so that you can take over your phone number. You will need it when ordering a new, cheaper cell phone plan. After the cancellation, the NÜV is valid for 3 months.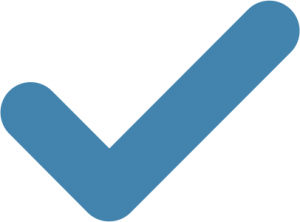 Order your new contract. To do this, select the desired rate from the table and, if you want to take your number with you, select "Number transfer" on the order page of your new provider. If the transfer takes some time, you will be informed. You will then receive a replacement number for the transition period.
---
Handytarife mit viel Datenvolumen: FAQ
Short questions & answers about the topic
Brauche ich einen Tarif mit unlimitiertem Datenvolumen?
Immer mehr Anbieter bieten Tarife mit unlimitiertem Highspeed-Datenvolumen an. Wir empfehlen unlimtierte Datentarife allen, die das nötige Kleingeld haben und den ganzen Monat lang sorgenfrei surfen möchten.
Der größte Vorteil ist, dass man eigentlich so viel surfen kann wie man will, ohne die Angst, gedrosselt zu werden. Andererseits sollten 20-30 GB auch für die größten Smartphone-Vielsurfer genug sein.
Welcher Anbieter hat das beste LTE-Netz?
Wer viel Datenvolumen hat, möchte es logischerweise auch überall nutzen. Die besten LTE-Netze in Österreich mit den höchsten Geschwindigkeiten haben A1 und Drei. Magenta fiel beim Netzvergleich zuletzt etwas zurück.
Infos zu den Angeboten in der Tabelle:
>> tele.ring nutzt teilweise das Netz von Magenta
>> yesss! uses the A1 network
Welche Apps verbrauchen viel Datenvolumen?
Die Daten in der folgenden Tabelle sind gerundete Werte.
Quelle: Sparhandy.de
Facebook – 1 bis 2 MB pro Minute
(0,001 GB)
WhatsApp – 10 kB pro Nachricht
(0,00001 GB)
YouTube – 2 bis 9 MB pro Minute
(9 MB = 0,009 GB)
Videotelefonie – 5 MB pro Minute
(0,005 GB)
---
Bonus: Wie spare ich Datenvolumen?
5 einfache Tipps
1. Hintergrund-Daten ausschalten
Deaktiviere die mobilen Daten, wenn du das Handy nicht benutzt. Das spart enorm viel Daten, da die meisten Apps gerne im Hintergrund mit den Servern kommunizieren (während das Smartphone in der Hosentasche ist!) Zu diesen Anwendungen zählen zB. Facebook oder Snapchat.
2. Nutze WLAN
Viele Leute sind zu faul, WLAN einzuschalten, wenn sie nach Hause oder ins Büro kommen. Dabei kann WLAN dabei helfen, mehr als 50% der verbrauchten Datenmengen zu reduzieren. Das ist der einfachste Weg, deinen Datentarif effizient zu schonen.
3. Schalte öfter den Flugmodus ein
Damit bist du zwar nicht erreichbar, aber wer will schon 24/7 erreichbar sein? Außerdem: Im Auto sollte das Handy sowieso tabu sein. Da kann man es auch ruhig schonmal ausschalten.
4. Lösche die Facebook App
Untersuchungen haben ergeben, dass die Facebook App sehr viele Daten verbraucht – im Vordergrund und im Hintergrund. Die einfache Lösung: Lösche die App und besuche Facebook nur noch über die mobile Webseite. Das schont übrigens auch deinen Akku.
5. Auto-Download ausschalten
Apps, wie Spotify oder Google Fotos, synchronisieren die persönlichen Daten im Hintergrund. Diese Auto-Downloads kann man in den Einstellungen der jeweiligen Apps ausschalten.