CFD Broker Comparison: The best CFD providers in comparison
Find the best CFD broker for you in our comparison table.
We update the CFD providers table regularly.

1
2
3
4
5
Name
AvaTrade
Plus500
eToro
Flatex
LYNX
Rating
Max. leverage
1:30
flexible
1:30
1:30
1:40
Spread
from 0.8 pips
fixed & flexible
from 1 pip
from 1 pips
from 0,5 pips
Minimum stake
250?
100?
200?
1000?
2.000?
Advantages
- Low spread
- Manchester City sponsor
- many training materials
- very many trading instruments
- simple web interface
- Regulation by the FCA (#509909)
- Social Trading
- Web interface allows to copy other traders
- 12 million users
- Headquarters in Frankfurt and in Vienna
- best broker 2018 according to Handelsblatt
- Top online broker according to Qualitätstest.at
- attractive web interface
- personal service
- Headquarters in Berlin
To the provider
To the provider
To the provider
To the provider
To the provider
Risk Warning: 72% of retail investor accounts lose money trading CFDs with this provider (Plus500). - Plus500UK Ltd authorized and regulated by the FCA (#509909).
68% of retail clients lose money trading with this provider (eToro).
You should consider whether you can afford to take the high risk of losing your money.
---
CFD Broker: What should I pay attention to?
These things are important when choosing a CFD broker
Notice: CFD are complex instruments and are associated with the high risk of losing money quickly because of the leverage effect. Between 74% and 89% of retail investor accounts lose money trading CFDs. You should consider whether you understand how CFD work and whether you can afford to take the high risk of losing your money.
What are CFDs?
CFDs were introduced in the 1980s to facilitate trading between banks.
Nowadays, CFDs are mainly traded by private traders. They make it possible to trade a wide variety of stocks, commodities, indices or foreign exchange on the basis of underlying assets.
However, whoever purchases a CFD does not buy a share in a company. Rather, a claim on a trading partner is acquired - in online trading, this is always the CFD broker.
The practical thing about trading CFDs is that you can start quickly and it is not too difficult.
You can bet on rising and falling prices. This means that profits can also be made with falling prices.
However, before starting real money trading, it is recommended to take a look at the demo account.
How do I find a good provider for me?

In the table above we have listed our current top 5 recommendations for CFD trading.
Of course, everyone must decide for themselves which CFD broker to use.
It is important that you look at key figures, such as the minimum stake, the spread and the maximum leverage. If you are satisfied with these values, it is worth signing up with the broker.
Most brokers also offer a demo account. This looks like the real trading account, but you trade with virtual money. This way you can test in a safe environment how the CFD provider "feels" and how trading works.
There are also many dubious brokers on the Internet. Therefore, it is always worthwhile to take a look at comparison tables so that you do not fall for any dubious offer.
What do the terms "leverage" and "spread" mean?
The comparison table talks about "leverage" and "spread".
But what do these two terms mean?
Lever
The leverage is for many traders the most interesting thing about CFD trading - with little investment a lot of money can be made (or lost!) quickly. With some brokers, the leverage can be set yourself.
If, for example, you choose a leverage of 10:1, you only have to deposit 10 ? of a security margin for a share that is currently at 100 ? margin of safety.
If the share rises now from 100? to 110?, then one gets also 10? in addition, if one sells the CFD. If the price falls from 100? to 90?, you have lost the entire stake of 10?
This example shows that you can earn a lot of money with small stakes if the price develops in the desired direction. However, if the price moves in the wrong direction, the money invested is quickly lost again - the contract is closed when there is no more money in the account.
Spread
CFD spread is the difference between the actual price and the value at which the CFD can be bought.
The instantaneous purchase price of a CFD underlying is always higher than the selling price. The actual price is somewhere in the middle.
CFD brokers finance themselves with this levy.
For the trader, this means that it takes a little longer until he is really in the green with his trade.
How should beginners get started in CFD trading?
Beginners are often irritated by the brazen television and Internet advertising.
Promises like "get rich overnight" are not uncommon.
It should be clear to most people that these promises are nonsense.
For beginners, it is recommended to complete the registration process with a provider and try trading in the demo account. In the demo account, trading is done with virtual money and you do not run the risk of suddenly spending a lot of money.
Another tip would be to look at one or the other CFD course. These courses explain step-by-step how to trade CFDs.
For this we recommend the basic knowledge of Godmode Trader!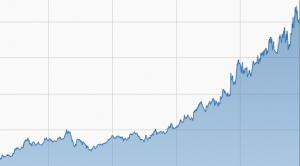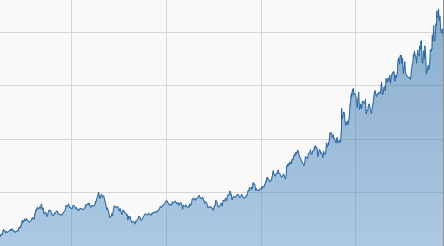 This is how risky CFD trading really is
Of course, it is not easy to predict how successful someone will be with CFD trading.
However, especially beginners should know that it doesn't take much to lose all the money you have staked.
However, losing more money than you have deposited is now no longer possible.