How do I get a German IP address? (VPN Germany)
Austrians will be familiar with the situation: Whether you surf to the site of a well-known German TV station or to another German portal - many sites are only permitted for Germans. If you access these websites from abroad, you are greeted with a friendly message: "This service is not available in your country".
You can get around this problem with a VPN: If you get a German IP address, you can also access all German portals as an Austrian without any problems. However, it is important to choose the right provider.
In this article, we present the best providers and explain in a step-by-step guide how you can connect to a German VPN.
---
Why are so many German content in Austria blocked?
Many websites and portals (e.g. streaming services or gaming platforms) only acquire licenses for one country.
It is much easier to focus on just one country than to be available in several countries at once. That's why a lot of content is only available in Germany.
Fortunately, users can fix this problem relatively quickly with a VPN: The download of a small program is already enough to access German content.
Did you already know? Operating a VPN is completely legal in Austria. You are allowed to connect to any VPN server. However, it is not legal to do illegal things via a VPN (e.g. downloading pirated copies).
Comparison: The best VPN providers for a German IP address
1
2
3
4
5
Name
ExpressVPN is the best VPN for streaming Netflix and other streaming services
NordVPN
Surfshark VPN
PureVPN
HideMyAss!
Rating
Advantages


+ Excellent, reliable speeds
+ Easiest installation on the router through the app
+ Unlocks even stubborn Netflix libraries like Netflix USA.
+ Lightning fast support helps you 24/7 if you have any problems with the VPN


- Fast connection
- High data protection
- favorable prices
- many features like double VPN, P2P VPN and Onion VPN
- lightning fast Wireguard protocol


- Extremely favorable
- High data protection
- good server selection
- best two-year award


- fast
- favorable
- Large country selection


- Market leader
- fast
- automatic server selection possible
- stable connection


Disadvantages


- Only 5 devices at the same time
- higher price than NordVPN



- Problems with Netflix USA

- sometimes slow
- only country selectable

- Software overfilled
- Headquarters in Hong Kong

- is subject to British law
- Data is passed on to the FBI, for example

Austrian server
Yes (server available in 94 countries)
Yes
Yes
Yes
Yes
To the provider
To the provider
To the provider
To the provider
To the provider
The Best 4 VPN providers for a German IP address in detail
1. northVPN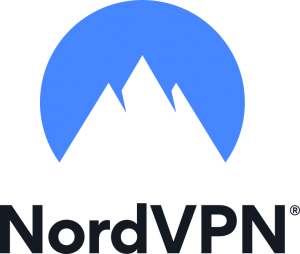 NordVPN was launched in 2012 and quickly gained popularity among many VPN users.
This is mainly due to the fact that NordVPN (according to its own statements) places great emphasis on security and privacy.
The provider is based in Panama, where the company does not have to disclose any data to the authorities. Thus, connection data remains secret. There are also no data sharing agreements with other countries.
In this country, speed is probably the most important factor for surfers: NordVPN also offers this. The provider has servers in almost all European countries - including many in Germany. Thus, users can also stream or download programs with high data transfer rates.
Unfortunately, there can be disconnections from time to time. Then you have to connect to another server that is not so busy.
NordVPN received 5 out of 5 stars from the well-known computer magazine CNET.
To the provider NordVPN
2. surfshark VPN
If you are looking for a cheap alternative to the currently first-placed VPN provider, you should take a close look at Surfshark VPN.
The provider was quite unknown a few years ago, but now Surfshark VPN is one of the top players on the VPN market.
The reasons are pretty clear: Surfshark offers unbeatable prices, a large server selection and simple, easy-to-use software.
Surfshark also has some servers in Germany, so the provider is ideal for a German IP address.
To the provider Surfshark
3. PureVPN

In our 3rd place is the PureVPN software from Hong Kong.
PureVPN is mostly known for its speed and (also) low monthly prices. Moreover, there are servers in the most remote regions of the earth.
Thus, PureVPN is recommended for everyone who wants to surf quickly and cheaply with a German IP. If there are disconnections (which can be the case with PureVPN from time to time), it is recommended to switch to another server.
However, if you want to feel private while surfing, you should use another provider: PureVPN is based in Hong Kong, where you cannot be sure which data is passed on to whom. However, as long as you are only streaming and downloading software legally (!), this is not a problem anyway.
To the provider PureVPN
4.

HideMyAss!

The undefeated leader in the VPN field is called HideMyAss!
The company is based in the UK and stands for VPN software like no other provider. If you search the Internet for VPN programs, sooner or later you will surely come across HideMyAss!
HideMyAss! offers many advantages due to its many years of experience with VPNs. A special SpeedGuide ensures that the fastest servers are always displayed - especially practical for streaming or downloading. The program's interface is also modern and tidy.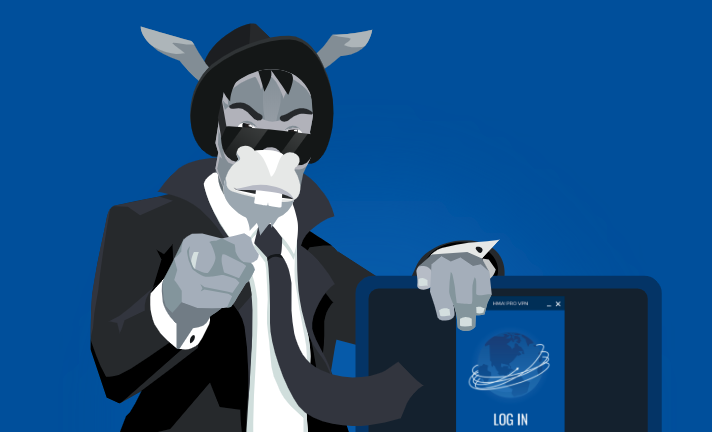 In Western countries, HideMyAss! has a large number of servers - including in Germany. Unlikely that there will be bottlenecks.
On the negative side, the program is a bit more expensive compared to other VPN services and data is shared with the FBI and other authorities.
To the provider HideMyAss!
---
Instruction: How to get your VPN Germany
1. select provider
We have presented 3 providers at the top of the page, all of which offer solid VPN basics. We recommend that you compare prices and then choose a VPN service.
2. login & download
After the decision follows the registration: With all providers, payment can be made with credit card or PayPal - with some even with Bitcoin. This allows for even greater anonymity.
As soon as the registration is done, you can start the download. Choose the client that suits you best on the download page. By the way, there are already apps for Android and iOS - so you can also surf on your cell phone with a German IP.
3. select server
In order to get a German IP, you have to select a German server. After the installation, the program first asks you for the access data: You will find them in the e-mail sent to you or in the online interface of the provider.
Most of the time, you can select which server you want to connect to on a map. The lower the load, the more likely it is to connect. One click is enough to establish the connection.
4. test location
The connection is established - at least that's what the program says. But is it really like that?
Test which location you are now transmitting to other websites. To do this, call a page such as howismyip.com on. You will now see a flag in the upper part of the web page. If Germany is displayed, your German VPN connection is working.
---
Conclusion: VPN Germany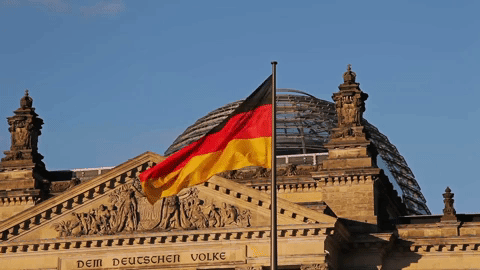 The Internet is full of imaginary borders. They are drawn up so that companies do not run into licensing problems and the services are only accessible in the country for which they are intended.
However, Austrians often want to watch German streaming services or TV channels - after all, it's not illegal.
The annoying geo-locks are best bypassed with a German VPN.
VPN services are a dime a dozen these days. It is important to choose a fast and reputable provider that has many quality servers in Germany. Above, we have presented some providers that have heaps of VPN computers scattered all over the Federal Republic. If you need less features, you can also choose a Free VPN times like Proton take a closer look. The performance of the high-speed servers from NordVPN and ExpressVPN the free services, of course, do not come close,
Once you've registered with a provider and downloaded the right software, you're usually just a click away from a German IP address: and you can enjoy German content on your PC, smartphone or tablet without any problems.
Other countries are also accessible via VPN
But with VPNs you can also ORF lock or from Servus TV handle, and thus Formula 1 race without Sky look. This is due to the VPN tunnel possible from all over the world, but many Germans might be particularly interested in a possibility the Watch Formula 1 in Germany for free, after it stopped airing on RTL in 2021.
We are sorry that this post was not useful for you!
Let us improve this post!
Tell us how we can improve this post?