VPN Austria comparison: The best VPN providers in comparison
Find the best VPN provider for you in our up-to-date comparison table.
We regularly update the table of VPN providers.

1
2
3
4
Name
NordVPN
ExpressVPN is the best VPN for streaming Netflix and other streaming services
Surfshark VPN
PureVPN
Rating
Advantages

- Fast connection
- High data protection
- favorable prices
- many features like double VPN, P2P VPN and Onion VPN
- lightning fast Wireguard protocol



+ Excellent, reliable speeds
+ Easiest installation on the router through the app
+ Unlocks even stubborn Netflix libraries like Netflix USA.
+ Lightning fast support helps you 24/7 if you have any problems with the VPN


- Extremely favorable
- High data protection
- good server selection
- best two-year award


- fast
- favorable
- Large country selection


Disadvantages


- Problems with Netflix USA


- Only 5 devices at the same time
- higher price than NordVPN


- sometimes slow
- only country selectable

- Software overfilled
- Headquarters in Hong Kong

Austrian server
Yes
Yes (server available in 94 countries)
Yes
Yes
To the provider
To the provider
To the provider
To the provider
---
VPN provider Austria: What should I pay attention to?
These things are important when choosing a VPN service
What is a VPN?
A VPN (Virtual Private Network) is a virtual connection between two computers / servers.
Anyone who connects to another server via a VPN creates a kind of "tunnel connection" between their own computer and the target computer, which can be located anywhere in the world.
The more censorship and geo-blocking measures have been introduced in recent years, the more popular VPN providers have become, because with a VPN you can easily bypass such a block.
After a tunnel connection to a server has been established, you can use the Internet connection of this server. If the server is located in the USA, for example, all websites called up will think that you are in the USA yourself. This allows you to view US content that would actually be blocked abroad.
VPNs are also very popular in those countries where the free Internet is censored - China and Russia are examples.
How do I find the best VPN provider?
A good VPN provider is characterized by a solid server infrastructure with good security measures and an attractive price-performance ratio.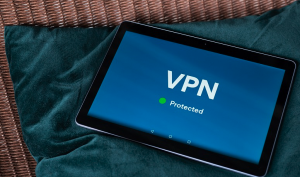 Of course, the decision also depends on what you want to use the VPN for:
If you need a VPN to stream content from abroad (for example, from foreign streaming services), you should make sure that the VPN is fast enough for movie streaming. Speed is the top priority here.
If you want to surf the Internet freely in politically sensitive regions, you need above all a VPN with good security features and anti-censorship measures. For example, some providers have special servers that can be used to bypass large state firewalls.
It is also worth checking from which country the VPN provider operates: Not every country has the same data protection regulations.
Will a VPN also help me surf safely?
Yes. The combination of VPN and anti-virus program ensures a safe browsing experience.
The VPN takes over the anonymization: By surfing via a "middleman", the server at the other end of the line (e.g. the website xyz.com) no longer knows who the request comes from. You can easily check this yourself: If you visit the website with the VPN switched on howismyip.at will be shown a different IP address.
The true "online identity" is thus not revealed and you surf anonymously. With more and more VPN services, it is even possible to connect several servers in between. Then it is no longer possible for the website at the other endpoint to 99% trace who is calling up the page.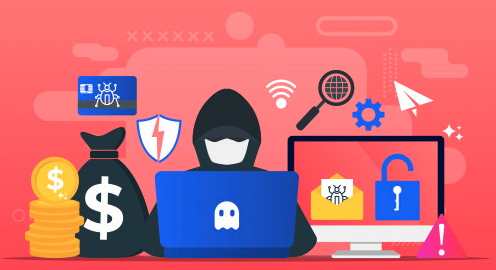 Even those who are afraid of being affected by online espionage get a protective layer with a VPN. The VPN tunnel connection is encrypted and cannot be seen by external participants. Even one's own Internet provider can no longer see which websites are being accessed. The prerequisite for this is, of course, that the provider's encryption method cannot be "cracked".
VPNs can also be installed on cell phones: All major VPN providers have apps for iOS & Android that also secure the mobile connection.
Is the use of a VPN legal in Austria?
Yes, the use of a VPN is completely legal in Austria.
In Austria, there is not a single law that would prohibit the use of a virtual private network. Even users who use a VPN to circumvent country blocks (geoblocking) are not liable to prosecution. This is also underlined by this article from the Standard.
So legally, there is nothing wrong with connecting to a server on another continent to access foreign services, for example.
However, most streaming services prohibit the use of a VPN. These prohibitions have no legal effect - but the provider could block access if it finds out about the use of a VPN. However, if it is a paid service, this would not be in the company's interest.
Notice: Using a VPN is legal throughout the EU. However, there are other regions in the world where its use is tricky.
China is known for its "Great Firewall", which blocks many foreign websites. Very many tourists therefore use VPNs to be able to use Facebook, Twitter & Co. in China as well. However, it is a legal gray area.
Even in countries like Turkey and Russia, VPNs are banned - because governments want to monitor traffic. Nevertheless, there are many citizens and activists who use VPNs clandestinely and enjoy the freedom of the Internet. As you can see, VPNs can also contribute to democratization, as they can bypass censors.
---
VPN provider Austria: Blog posts on the subject
Recommended blog posts on the topic of VPN