Welcome to tarifgigant.at!
Finding the right rate is not easy. If you have to pay monthly, you logically want a cheap contract without unnecessary additional costs. We at tarifgigant.at would like to help you find such a contract: Here you can compare Austrian mobile operators, filter offers & more.
But that's not all: tarifgigant.at also offers comparisons in the following categories Internet on the road & at home, Finance, etc.
With us you are always on the favorable Page!
The Best VPNs for Austria
1
2
3
Name
NordVPN
Surfshark VPN
PureVPN
Rating
Advantages

- Fast connection
- High data protection
- favorable prices
- many features like double VPN, P2P VPN and Onion VPN
- lightning fast Wireguard protocol


- Extremely favorable
- High data protection
- good server selection
- best two-year award


- fast
- favorable
- Large country selection


Disadvantages


- Problems with Netflix USA

- sometimes slow
- only country selectable

- Software overfilled
- Headquarters in Hong Kong

Austrian server
Yes
Yes
Yes
To the provider
To the provider
To the provider
A good VPN provider with Austrian IP address features a solid server infrastructure with good security measures and an attractive price-performance ratio.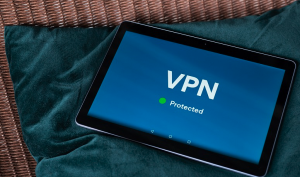 Of course, the decision also depends on what you want to use the VPN for:
Who needs a VPN to Contents from abroad (for example, from foreign streaming services), you should make sure that the VPN is fast enough for movie streaming. Here is the Speed at the forefront.
Likewise, VPNs can be used to bypass the encryption of TV programs. For example, with an Austrian IP address the ORF encryption the online media library can be bypassed or Formula 1 race streamed online on Servus TV be
Of course, legal regulations always have to be taken into consideration and checked be
If you want to surf the Internet freely in politically sensitive regions, you need a VPN with good security features and anti-censorship measures. For example, some providers have special servers that can be used to bypass large state firewalls.
It is also worth checking from which country the VPN provider operates: Not every country has the same data protection regulations.

Regular updating
To ensure that all tables remain up to date, our editorial team works daily to identify any price changes at suppliers and enter them on our website. So you can be sure that our Price comparisons always up-to-date are.

Best rates for Austria
There are now more than 15 mobile communications providers in Germany (including resellers without their own infrastructure, such as HoT or yesss!) It's hard to keep track of them all in this tariff chaos. For our comparison tables, we look at All offers an.

More than just mobile rates
To help our readers save even more, we also offer comparisons in other categories. These include the comparisons in the menu category "Finance & Money". In addition to the best checking accounts & credit cards, we also find car loan offers, for example.