Share deposit comparison: The best stock portfolios in the calculator
Find the best share deposit account for you in our share deposit account calculator.
This calculator is updated automatically & daily.
---
Share deposit: What should I pay attention to?
These things are important when choosing a stock portfolio
A custody account is actually almost like a normal bank account. The difference: This is where your own securities are stored. Online platforms also allow you to buy/sell shares. The offers differ in terms of pricing and online interfaces.
Finding the right stock portfolio is easy with our calculator
The upper share deposit comparison is updated daily and automatically. If something changes in the terms of use of the providers, it is immediately visible above.
The share portfolios are very different. If you enter the expected order volume, the orders per year and other information, the calculator will find the best offers. One click on "To the provider" is enough to log in.
Comparison is recommended, after all, there is everything on the market - from overpriced brokers to recommendable and inexpensive online platforms.
It is also important that you like the interface. Only if you find your way around well, you will have joy and success with stock trading in the future.
How the registration works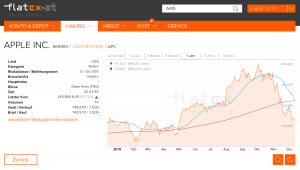 After choosing a broker, you need to register.
This process can sometimes take a little longer. This is because every user has to be verified. After signing up, one is usually asked to make an online video call with a person. Here one should have an ID ready.
Afterwards you are activated at some brokers - at others you will receive mail with different codes a few days later. However, this contributes to your own security. Thus, no stranger gets access to your own share account.
Once all these things are done, you can finally start trading. Good brokers offer a support hotline, which you can contact at any time to clarify open questions.
These are the things you should look out for in custody fees
Every broker has the same designations for costs - for example, "custody account fees" or "order fees". However, they can differ drastically from provider to provider.
Custody fees
The custody fees are the costs that you pay to the custody account for the safekeeping of the securities. With some providers you have to pay monthly, with others annually.
While online banks usually do not charge any fees for securities account management, "traditional" banks often still have these costs in some cases. On the other hand, traditional banks often have an advisor.
Order fees
With this fee you should Particularly mindful be. Order fees are those costs that are incurred for each (!) trade, whether buying or selling.
If you plan to trade a lot and often, you should go to a broker with low order fees. If the fees are high and you trade a lot, then it can quickly lead to high unnecessary account debits. Some brokers offer a flat rate.
Other fees
Other fees include additional services that are subject to a fee or the exchange fee. These can be viewed in detail on the brokers' pages.
Relocation made easy
As with homes, sometimes it's time to make a switch in stock portfolios. However, traders are often afraid of moving from one custody account to another: The hurdles seem large and insurmountable.
Nowadays, however, in the age of online banks, moving is easier than ever. When registering, you can indicate that you want to move. The new bank will then take care of all the formalities.
The German Federal Supreme Court has even ruled that this is a "daily banking transaction". In plain language, this means that the old broker is not allowed to collect any fees for the move.
This is what happens when the depot operator goes bust
It can happen at any time that the bank where you open a custody account goes bankrupt.
Don't worry: Customers' securities holdings do not go down the drain when the bank becomes insolvent.
Special rules and laws ensure that in the event of bankruptcy of the bank, one can "move" one's securities to another depository.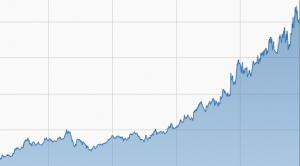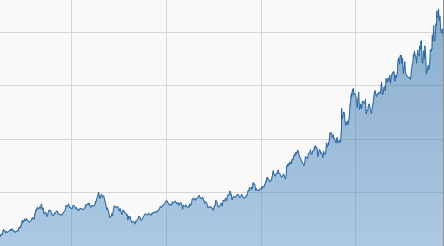 How to buy a share
Time and again, readers ask us the question, "How do you actually buy a stock?"
Although shares are becoming more and more popular, many people still do not know how to buy shares. We would like to close this knowledge gap so that more people in Austria can profit from securities in the future.
The following video from the channel "Financial flow" explains how to buy a share:
---
Share deposit comparison: FAQ
Questions & Answers
Which stock portfolio is suitable for beginners?
Nowadays, stock portfolios are a dime a dozen.
For beginners, it is particularly important that the securities account is clear and that you know your way around. For this reason, we recommend that beginners use online services, such as Flatex or DEGIRO.
These providers have a modern and attractive interface, where you can see at a glance which securities you currently have and how the prices are developing.
In the end, however, you have to decide for or against a provider yourself. A look at the website is sufficient in most cases.
How do I trade shares?
If you surf the Internet or consume other media today, you can quickly get the impression that big money awaits you after just a few clicks when trading stocks.
Of course, this is not the case. If you want to be successful with shares, you should first inform yourself extensively and reach a certain knowledge level before buying the first securities.
For this, we recommend our guide articles in the blog:
Which shares should I buy?
We do not want to take this decision from our readers. Everyone follows different investment strategies, so there is no unique strategy here that will make the big money.
The important thing is to develop a plan and decide which horse to back.
For example, if you are convinced that electric cars will soon sweep conventional vehicles off the road, shares in e-car manufacturers Tesla & Co. are recommended. Hydrogen cars are also likely to play a major role in the future.
Artificial intelligence (AI) and blockchain companies are also likely to play a predominant role in the future.
We hope you have found the best and cheapest securities account for you with our stock portfolio comparison.
For more info on stocks & trading, check out our blog: Finance & Trading.