Hide IP address: Guide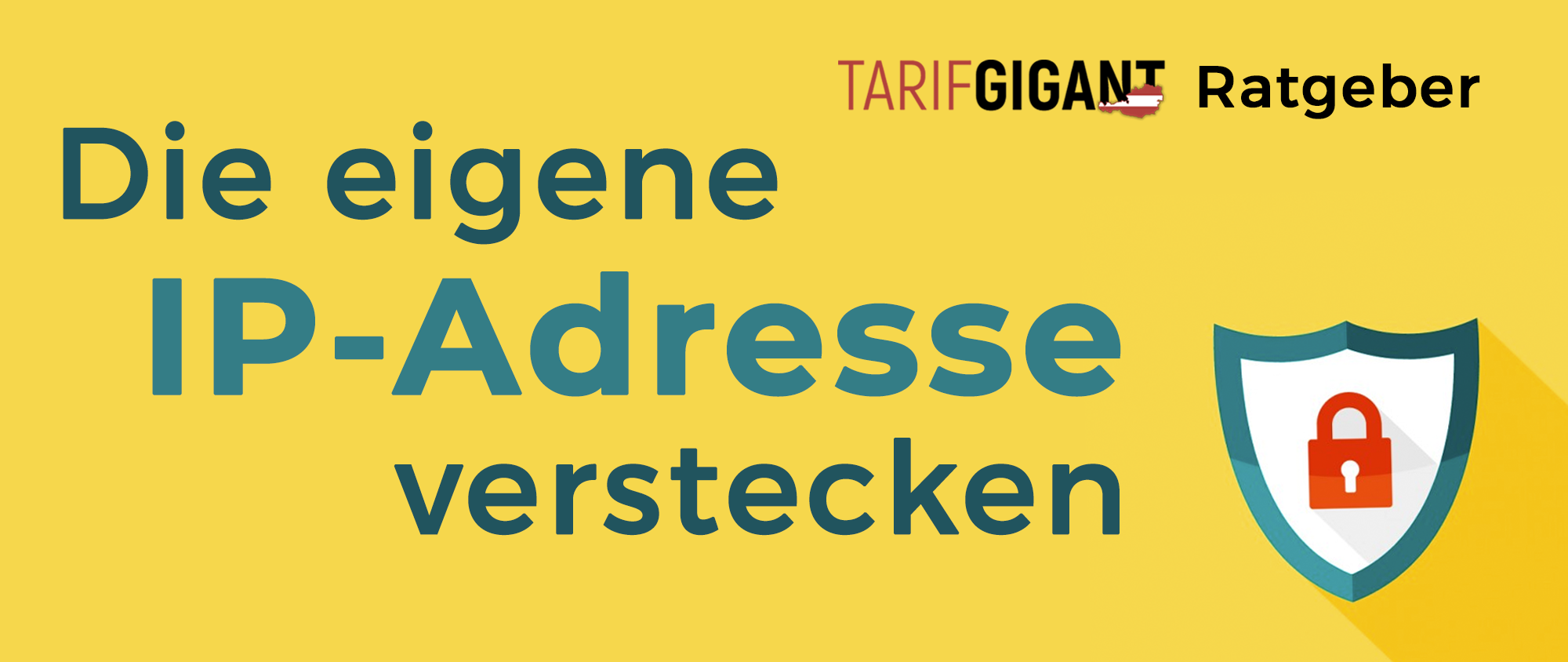 Every computer in the world can be uniquely identified by its IP address. Websites can use the IP to see where the user is coming from, for example. Authorities can use the IP to find out which person the Internet connection is registered to and initiate investigations.
But not only that - criminals can also find out a lot about the IP address of Internet users and cause damage.
Many people therefore want to hide their IP address. In the guide, we show how you can surf more anonymously and securely - by hiding your IP.
---
What is an IP address?

IP addresses are addresses in computer networks based on the Internet Protocol (IP).
The IP address is automatically assigned to individuals or groups. It is possible that multiple IP addresses are assigned to one computer.
IP addresses are similar to postal addresses. The post offices here are called "routers. These forward the mail to the correct recipients. IP addresses consist of four numbers. These can have values between 0 and 255 and are separated by a dot.
Example of an IP address: 192.168.0.1
What reveals the IP address about you?

Your IP address reveals the location (nearest dial-up node) and which Internet provider you use.
This means that you can track what you search for on the web or download from it.
Cookies also store your surfing behavior and are often used for advertising purposes. There are countermeasures you can take against this.
Why can it dangerous be to surf with real IP address?

Anyone surfing the net with a real IP is not anonymous.
Third-party websites can then track you, for example, to make their advertising profile of you even more accurate. But that's not all: Intelligence agencies in many countries also use the IP to spy on and track users.
Although the IP addresses must be deleted automatically after a certain time according to the GDPR, it has been proven that this often does not happen - especially outside the EU.
Anyone who hides their IP is therefore much safer and more anonymous online.
What is a VPN (Virtual Private Network)?
With a VPN, a VPN server is connected between your PC and the server so that your IP address cannot be determined.
Other network users will see any IP of a server instead of your IP.
What brings you a VPN?
When you connect to the Internet, your IP address appears.
A VPN server sends a newly generated IP address or its IP address to external servers instead of your IP address.
This means that external network users can no longer see where the call is coming from - and you are not tracked. A VPN therefore enables anonymous surfing.
How do you use a VPN to connect your Hide IP address?
If you have a VPN, a VPN server is interposed. The operator of a foreign website then only recognizes the IP address of the VPN server.
The VPN software also encrypts the Internet connection. This is especially important if you use public WLANs.
First find a good VPN provider. A qualitative VPN provider is characterized by strong encryption and the speed is not reduced too much. Maybe you also want to watch a video stream - the VPN should be fast enough.
Notice:
In our
VPN table
we compare the best VPN providers.
Then takes place the Installation. The program is easily downloaded from the net in 3 to 5 minutes. Then the software is launched and you just have to follow the online instructions. If you want to download the application to your phone, you just need to download the app from the provider and launch it.
Now you can start the VPN program. Simply click on ?start VPN connection?, click and go!
We at Tarifgigant.at recommend NordVPN. The provider is one of the most popular and secure VPN providers worldwide. There is also double protection through the Tor network.
Which Alternatives to VPN is there if you want to hide the IP address?

First of all, it must be made clear that an IP address cannot be completely hidden. However, there are various programs available, such as "Tor", which can be used to blur "fingerprints" on the Internet.
However, the disadvantage of this is that the browsing speed suffers. The application acts like an intermediary between the computer and the web page being accessed.
Tails is an operating system designed to protect privacy. Tails responds to malware threats much better than Microsoft Windows. It is based on Linux. The OS is started from DVD or USB sticks. The Linux architecture benefits from the Tor browser and email encryption. This system is especially good as a second option for online banking, confidential communication as well as unknown websites.
Nowadays, there are many options, Security vulnerabilities (exploits) to close automatically.
Microsoft Edge offers the option "Delete the data after each session" under "Delete browser data". Click "On" and specify which items, such as passwords, should be automatically deleted when you close the browser.
Firefox allows you to specify what should be removed in the privacy settings under 'Chronicle' in 'Create according to custom settings'. In addition, there is the option 'Delete the history when Firefox is closed'. Opera allows in ?settings? under ?cookies? the option ?delete local data when closing the browser? In Explorer 11 it is enough to click on the option "Delete browsing history on exit" under "General" in the "Internet Options" and then confirm with "OK".
Summary: What are the advantages of a VPN?
The user is sure by password and login that he reaches a protected server via a VPN protocol. He gets to a secure, encrypted tunnel.
The own IP address is replaced by an internal one of the VPN provider and the own identity is anonymized in this way.
This provides protection against surveillance, access to locally blocked content (Geoblocking), protection of private data while surfing is guaranteed and the possibility to get necessary information worldwide without being spied on. The main advantage is the protection of personal data as long as the user is in this network.
But with VPNs you can also ORF lock or from Servus TV handle, and thus Formula 1 race without Sky look. This is due to the VPN tunnel possible from all over the world, but many Germans might be particularly interested in a possibility the Watch Formula 1 in Germany for free, after it stopped airing on RTL in 2021.
What VPN providers are recommended?
The best way to do this is to look at providers on the net when making comparisons.
Notice:
In our
VPN table
we compare the best VPN providers.
The main selection criteria are:
What is the maximum number of devices that can be protected in parallel?
Limited or unlimited?
What is the transmission speed?
Is a kill switch available?
Is live chat support available?
No logs
What is the availability?
In how many countries are servers of this provider located?
How much does the VPN cost?
What do the comments from existing customers/users look like?
We recommend our comparison table, which is updated regularly and in which we compare the top VPNs based on the above criteria. An alternative are Free VPN. Those who want maximum speed, streaming or gaming support should go for NordVPN or ExpressVPN grab.
We are sorry that this post was not useful for you!
Let us improve this post!
Tell us how we can improve this post?