Tariffs with a lot of data volume
Priority: High data volume (from 20 GB) for frequent surfers
---
Tariffs with a lot of data volume: Purchase advice
How to choose the right tariff
Whereas 10 years ago free minutes and free text messages were the decisive purchasing factor for mobile rates, today it is the data volume.
I would like to...
watch many videos!
Whether on YouTube, Facebook or Netflix: If you regularly watch videos, you should choose a rate plan with a lot of data volume.
Example: 60 minutes of HD YouTube videos consume more than 2.4 GB of your data volume. Even more annoying: 4K videos! A 10-minute 4K video has more than 21 GB!
send many WhatsApp messages!
Since you only communicate in text format with WhatsApp, the messenger consumes almost no data volume. So if you mainly want to use your phone for WhatsApp, you do not need a rate plan with a lot of data volume. Here also offer Cheaper rates for average users an.
keep my social media channels up-to-date!
What would we do without Instagram, Snapchat and Co. Did it even happen if we didn't share it with our followers? If you want to be active on social media a lot, you need a rate plan with a lot of data volume. These apps consume large amounts of data because they are very image- and video-heavy.

I have found a better rate with a lot of data volume. How do I switch?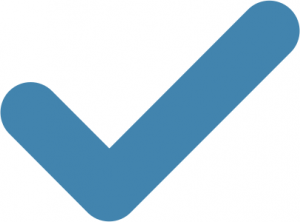 1. If this is your first cell phone plan, you can proceed directly to point 3. Otherwise, you must first cancel your old contract. The best way to do this is to contact your old provider. You can also print out a PDF, fill it out and send it to the company. You can find all the information on this at the mobile provider.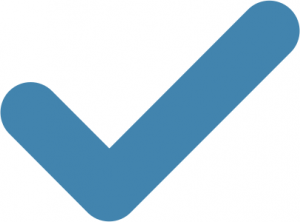 2. request the so-called "NÜV information" from the old operator when terminating the contract. The NÜV information is important so that you can take over your phone number. You will need it when ordering a new, cheaper cell phone plan. After the cancellation, the NÜV is valid for 3 months.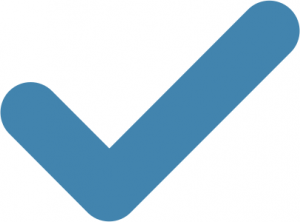 Order your new contract. To do this, select the desired rate from the table and, if you want to take your number with you, select "Number transfer" on the order page of your new provider. If the transfer takes some time, you will be informed. You will then receive a replacement number for the transition period.
---
Cell phone tariffs with a lot of data volume: FAQ
Short questions & answers about the topic
Do I need a tariff with unlimited data volume?
More and more providers are offering rates with unlimited high-speed data volume. We recommend unlimited data rates to anyone who has the wherewithal and wants to surf worry-free for the entire month.
The biggest advantage is that you can actually surf as much as you want without the fear of being throttled. On the other hand, 20-30 GB should be enough even for the biggest smartphone frequent surfers.
Which provider has the best LTE network?
If you have a lot of data volume, you logically want to use it everywhere. A1 and Three have the best LTE networks in Austria with the highest speeds. Magenta recently fell back somewhat in the network comparison.
Info about the offers in the table:
>> tele.ring partly uses the Magenta network
>> yesss! uses the A1 network
Which apps consume a lot of data volume?
The data in the following table are rounded values.
Source: Sparhandy.com
Facebook - 1 to 2 MB per minute
(0.001 GB)
WhatsApp - 10 kB per message
(0.00001 GB)
YouTube - 2 to 9 MB per minute
(9 MB = 0.009 GB)
Video telephony - 5 MB per minute
(0.005 GB)
---
Bonus: How do I save data volume?
5 simple tips
1. switch off background data
Disable mobile data when you are not using your phone. This saves a lot of data, since most apps like to communicate with the servers in the background (while the smartphone is in your pocket!) These apps include Facebook or Snapchat.
2. use wifi
Many people are too lazy to turn on Wi-Fi when they get home or to the office. Yet Wi-Fi can help reduce more than 50% of the data you consume. This is the easiest way to save your data plan efficiently.
3. turn on the flight mode more often
You can't be reached with it, but who wants to be reachable 24/7? Besides, cell phones should be taboo in the car anyway. You can even turn it off in the car.
4. delete the Facebook app
Research has shown that the Facebook app consumes a lot of data - in the foreground and in the background. The simple solution is to delete the app and only visit Facebook via the mobile website. By the way, this also saves your battery.
5. turn off auto download
Apps like Spotify or Google Photos synchronize personal data in the background. These auto-downloads can be disabled in the settings of the respective apps.