ORF Livestream in Germany: Instructions & Alternatives
ORF is the Austrian equivalent of the public broadcasters ARD and ZDF in Germany. The radio and radio programs pursue a state mission. This means that they inform and entertain the population. Especially in the area of entertainment, many viewers from abroad probably wish they could receive the TV channels ORF 1, ORF 2, ORF III or ORF SPORT+. After all, series and movies are often shown there that are broadcast on private television in Germany, but there, in contrast to ORF, often with commercial breaks. Therefore, we show you here how you can watch the ORF Livestream in Germany.
However, access to ORF's TV programs is only possible to a limited extent. How to do it and what tools are available, you will learn in this text.
More info in the big guide:
Receive Austrian TV abroad
---
ORF reception in Germany via the cable network
Let's start with the official options for receiving ORF programming in Germany. One way is via the cable network.
This is because households in parts of Baden-Württemberg and Bavaria can receive an ORF station this way. The signal from ORF 2 is fed in. There you can watch news, documentaries and various entertainment programs.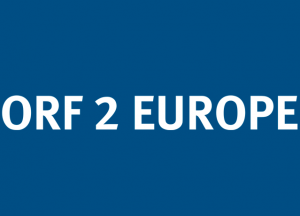 Since the program is ORF 2 EUROPE, it is not 100 percent identical to ORF 2. Depending on the broadcast license the station holds for the content, viewers abroad may see an alternative program.
Viewers interested in sports are also looking down the tubes. Most broadcasts of sports events ? for example, the broadcasts of Formula 1 races ? take place on the ORF 1 and ORF SPORT+ channels. You can't receive these this way, so other means have to be found.
ORF Livestream Germany via the ORF TVthek

As we are also used to from German TV stations, the ORF stations distribute their programs online in media libraries.
Programs are posted there so that they can be accessed at any time. So you're not tied to whether they're being broadcast on TV at the time. In many cases, it is even possible to follow the program in the livestream.
All of this is also possible on ORF TVthek. However, there is a crucial catch for viewers from abroad. The entire program is not available for them.
People accessing ORF TVthek from Germany or another country can watch news, documentaries and other information programs. Watching sports broadcasts, movies or series, however, is reserved only for people in Austria. The reason: For them, broadcasters usually only buy national broadcasting rights. They are thus prohibited from making the content available to everyone.
This Hurdles is available at the ORF Livestream
Unlike cable TV, however, Internet users can actively work to watch ORF's programming in its entirety despite the supposed hurdle. The broadcaster protects its content in the media library with geoblocking.
The same also applies to providers like Zattoo. Here, too, the country of origin determines which TV channels you can access.
Geoblocking uses the IP address to determine from which country you want to access the stream. If you are abroad, access is restricted or denied completely.
The goal must therefore be to overcome geo-blocking in order to be able to watch the ORF Livestream in Germany. This is possible with a VPN client.
More info in the big guide:
Receive Austrian TV abroad

When you use such a program, you receive an IP address from a selected country. If you choose a VPN server from Austria, you will get the impression that you are accessing the Internet from there and not from Germany.
You can use VPN services in any country in the world. Because surfing via a VPN server disguises the origin, it is sometimes even recommended to use such a connection permanently. This is because you do not leave any traces that allow conclusions to be drawn about your surfing behavior.
So you can use the View program anyway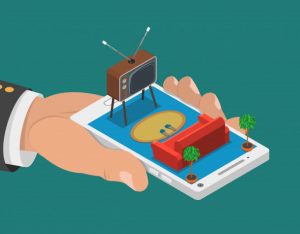 To pretend that you are accessing ORF TVthek or a provider like Zattoo from Austria, you need a VPN client.
VPN programs can be downloaded from the Internet. Here you have to distinguish between free and paid servers. With free services, the quality is usually not as high as with commercial ones. Their servers are often overloaded, which can lead to disconnections and low speed. Moreover, free providers do not always ensure that a VPN connection from the desired country is available.
That is why it is recommended to use services like NordVPN or similar VPN providers.
NordVPN is the most popular provider for Austrian TV abroad.
Safe, fast, uncomplicated.


>> Visit NordVPN now >>
Once you have registered, you can download the VPN client. Then you have to select the appropriate country - Austria for ORF in this case. If you want to have full access to ORF's media library and livestream, you have to set up a VPN connection to Austria. With most providers, this is child's play. For streaming from other services, such as Netflix, the following is required ExpressVPN the better service because it can unlock more libraries. I have compared this and much more NorthVPN vs ExpressVPN examined.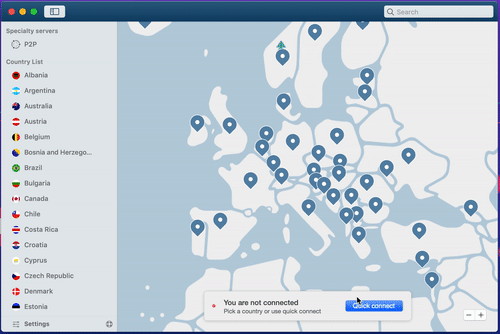 With VPN connections, you can not only pretend to be in Austria. This makes it possible to access the content of TV channels from other countries.
Bypassing geoblocking represents a legal gray area. In principle, it is not forbidden to use a VPN connection. However, if you use it to overcome a country block and watch an ORF livestream in Germany, for example, you violate the broadcaster's terms and conditions. According to the legal situation, however, this is not prohibited.
Reception in Germany via DVB-T2

For a long time, it was possible to receive ORF programs via a house antenna in households near the border.
However, since the complete switchover to the DVB-T2 standard, this is no longer possible. Activation is required, which only Austrian households can obtain. DVB-T2 is marketed in Austria under the name simpliTV.
However, there is a way to still watch Austrian programs and thus also the stations of the Watch ORF to be able
Anyone who buys a simpliTV-enabled device in Austria can have it activated by providing an Austrian address. The system does not check whether the person is actually registered at the address given. It is therefore possible to have a device activated using a false address. However, this method is not legal.
Reception in Germany via the HD+ digital satellite service
The possibilities offered by satellite television are almost unlimited. Many broadcasters whose programs are not fed into the cable networks use distribution via satellite.
This means that at least the technical requirements are in place to receive foreign stations. However, there is also the hurdle that this is not provided for and locks are supposed to prevent the use of the channels. But here, too, there are tools you can use to get around these locks. You need a smartcard from ORF, which is actually only available to those who live in Austria.
The loophole is: every household in Austria can receive multiple smartcards. Many take advantage of this by applying for multiple copies and then passing them on. If you are in the lucky position of having an acquaintance or relative in Austria, you can get hold of such a smartcard at low cost. For everyone else, it's worth taking a look at the auction portal Ebay. The smartcards are frequently offered there. ORF prohibits both passing on the cards and using them abroad.
The ORF2 EUROPE channel, which is distributed via the cable network in some parts of Germany, is also broadcast unencrypted via satellite.
---
ORF Livestream in Germany: The simplest method
There are a few ways to watch the ORF program in Germany. The easiest one is to access the ORF Livestream with a VPN client.
All you need is a suitable client and a connection to a VPN server. These requirements can easily be met by any Internet user.
NordVPN is the most popular provider for Austrian TV abroad.
Safe, fast, uncomplicated.


>> Visit NordVPN now >>
Anyone who wants to watch ORF programs via the digital satellite service or simpliTV must meet certain technical requirements. It also takes more effort to obtain a suitable smartcard.
We are sorry that this post was not useful for you!
Let us improve this post!
Tell us how we can improve this post?