Cheap cell phones: Top 5 for 2019
Already some time ago we have published on Tarifgigant.at our selection of the Top 7 Smartphones from China presented. The focus at that time was on a qualitative camera.
Many Austrians are looking for a cheap but good cell phone. It should not cost too much, but still not be too slow in everyday use or even break quickly.
A cheap phone with a good performance is a compromise between price and quality.
Just because a cell phone is very cheap doesn't mean it's bad. Many new cell phones are released every year. Here it is often difficult to separate the wheat from the chaff when it comes to cheap cell phones. That is why we would like to help with this article:
For the following article, we have selected 5 devices that are inexpensive - and still have something to offer.
---
Top 5: Cheap cell phones for 2019
1. Samsung Galaxy M20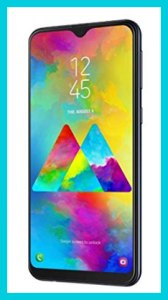 Samsung is mainly known for the flagship models from the Galaxy range.
However, the South Korean provider also has phones on offer that are intended for the slim wallet. One of them is the Samsung Galaxy M20.
It looks fancy, has a 6.3-inch (almost completely bezel-less) screen and a resolution of 2340×1080 pixels.
Besides the outdoor camera that takes photos with 13 megapixels, there is also a selfiecam with 8 megapixels.
This device is very suitable especially for those who do not need too much storage space. The basic version comes with 64 GB of internal storage and has 4 GB of working memory.
With the 5000 mAh battery, you can surf, make calls or watch videos for quite a long time before the juice runs out.
Positives: The M10 offers a tremendous battery life, a large screen and a great design.
Negative: The resolution could be higher and the rear camera is not comparable with top smartphone models.
Price, pictures & more info:
View device on Amazon
2. Motorola Moto E4 Plus
Cheaper is always possible: The Motorola Moto E4 Plus enters the race with the goal of being an extremely affordable yet good smartphone.
In terms of design, it is somewhat reminiscent of Samsung's early models.
The Moto E4 Plus also impresses with a battery life of 5000 mAh. However, you can expect a realistic battery runtime of 2 days (!) due to the smaller screen.
The display is 5.5 inches and it has an HD resolution. There is also a fingerprint sensor at the bottom of the screen. In combination with Android, you can use it for contactless payments, for example.
There is a 13-megapixel camera on the back and 5 megapixels in the front.
Unfortunately, there is only 16 GB of internal storage. Thus, you should really only install the most necessary apps here if you do not want to fill up the smartphone right away. However, there is the option to insert microSD cards up to 128 GB.
Positives: 2 days of battery life are record-breaking in today's smartphone world. A 13-megapixel camera also deserves a positive mention in this price range.
Negative: The screen's resolution is low and the internal memory of 16 GB is simply not much these days.
Price, pictures & more info:
View device on Amazon
3. Xiaomi Mi A2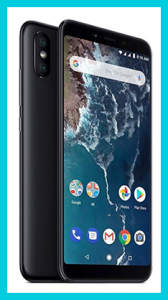 Xiaomi has made a name for itself in Europe pretty quickly in the past few years: Initially ridiculed as a low-cost provider from China, the brand now convinces with inexpensive and powerful devices. One currently quite popular Xiaomi product is the Xiaomi Mi A2.
This is an inexpensive smartphone that has dual-sim capabilities and also looks chic.
It is comparatively thin, has a 5.99-inch display with 2160×1080 pixels. The internal storage of 64 GB should be completely sufficient in most cases.
Android One is installed on the smartphone. This means that it has not been modified by the manufacturer and is the official Android version from Google. Thus, you always have the latest updates and bug fixes.
4 GB of internal working memory ensure that the phone always responds quickly - even in gaming apps. On the back, there is a dual camera that shoots photos with 12 MPX and 20 MPX, respectively. The front camera shoots with 20 megapixels.
As for the battery, there is only 3000 mAh here. That is not too much, but at least there is a fast charging function.
Positives: The smartphone makes a quality impression and has a lush internal memory. It also has the unmodified version of Android installed. Thus, the Mi A2 is very responsive.
Negative: The battery could be a bit bigger.
Price, pictures & more info:
View device on Amazon
4. Wiko View 2
Wiko is a French manufacturer that produces affordable smartphones. The Wiko View 2 has a 6-inch display with HD resolution.
There is a 13 MPX camera on the back, and the front shoots with 12 megapixels.
Android Oreo is preinstalled, and the internal storage is 32 GB. That should usually be enough - but those who shoot a lot of photos might reach the limits.
Although there is 3 GB of working memory, the processor can quickly reach its performance limits. Then you have to wait a bit longer.
With 3000 mAh, the battery is rather tight.
If you take a look at the reviews, most customers are satisfied with the device. The main complaint is the long response time for some actions.
Positives: The screen is large. A current Android version is preloaded. The camera works comparatively well even in poor lighting conditions.
Negative: The battery is also rather small in this device. In addition, many users report that there are often jerks or that the device's reactions are slow.
Price, pictures & more info:
View device on Amazon
5. LG K11
It is probably the cheapest device in our list: The LG K11 cost just 114? when this article was published. (Price may have changed)
Despite the fighting price, there is an appealing design and the casing is made of metal. The screen is 5.3 inches in size.
On the front, the LG K11 resembles earlier iPhone versions. So, if you want a cheap phone that looks very similar to an iPhone, the LG K11 might be interesting.
The main camera has 13 megapixels with low-light mode, which is supposed to provide good photos in low-light conditions. The selfie camera takes pictures with 8 megapixels, which is very okay for this price.
Of course, there have to be shortcomings in such a cheap device: The internal storage is only 16 GB and with 2 GB of RAM and an older processor, you can also assume that stutters will occur. The battery life should be okay with 3000 mAh - but not more.
Positives: LG's K11 scores in terms of design and camera.
Negative: The device is comparatively slow and the battery is also rather tight.
Price, pictures & more info:
View device on Amazon
---
Conclusion: Cheap cell phones for 2019
Besides the big top dogs from Apple or devices from the Samsung Galaxy series, there are fortunately many inexpensive phones that are sufficient for everyday use.
The devices mentioned above might not have the best camera or the fastest processor - but they are cheap and have the basic features that every smartphone should be able to do.
So, if you are looking for a cheap cell phone that is mainly intended for making calls, whatsapp and surfing from-and-to, you will definitely find what you are looking for in the list above.
Alternative devices are available in our China cell phone contribution.
We are sorry that this post was not useful for you!
Let us improve this post!
Tell us how we can improve this post?