Cheap cell phone tariffs for average user
Priority: Best price with many free minutes, free messages and large data volume at the same time
1
2
3
4
5

Best Seller

Name
spusu 6,000
spusu 9,000
yesss! Austria
yesss! complete L
Magenta Mobile SIM S
Price

6,90 €

per month

7,90 €

per month

8,49 €

per month

9,99 €

per month

15,00 €

per month
Free minutes
500
500
1000
1500
unlimited
Free SMS
500
500
1000
1500
unlimited
Data volume (GB)
5
8
7
10
6
LTE
Minimum term
1 months
1 months
2 months
2 months
-
Price

6,90 €

per month

7,90 €

per month

8,49 €

per month

9,99 €

per month

15,00 €

per month
To the provider
To the provider
To the provider
To the provider
To the provider
---
Cheap cell phone tariffs: Purchase advice
How to choose the right tariff
Austria's mobile communications market is constantly evolving. The new providers ensure strong competition. The result: cheaper cell phone rates and more satisfied customers. Here you can find out what you should consider when buying.
SIM-only rate or rate with cell phone?
When choosing a cell phone tariff, it is important to consider various factors. You also have to decide whether you want a SIM-only rate or a rate that comes with a cell phone. Our research has shown that a SIM-only rate, where you buy the cell phone yourself afterwards, is almost always cheaper than buying a rate with a cell phone included.
Why is that? Mobile carriers (logically) always want to make the greatest possible profit with their rates. While you only pay for the services you actually receive with SIM-only rates, you also pay for the device with rates that include a cell phone. If you have a minimum contract term, you still pay the same amount per month even after paying off the device - this is pure profit for the mobile carrier.
Our recommendation
A SIM-only rate is almost always the better option. SIM-only plans also usually have a very short minimum contract term and the monthly costs are lower. However, you have to take care of the purchase of a smartphone/cell phone yourself.
What do I need to look out for in cell phone tariffs?
Probably the most important point: The free data sets. We live in the 21st century. Everything runs via the Internet: WhatsApp, Facebook, Instagram, even the radiator at home can be controlled via an app. All these programs consume data. Anyone who wants to surf the Internet a lot and use apps should choose a contract with a large data volume (at least 3 GB).

By the way: Just because spusu, yesss! are lesser-known providers does not mean that you will have poorer reception because of it.
>> spusu uses the network of Drei
>> yesss! uses the A1 network
If you want the best reception everywhere in Austria, you should opt for Drei. Drei won the Chip network test of 2016. According to this test, A1 has the best LTE network. Source: DerStandard.at

I have found a cheap cell phone tariff. How do I switch?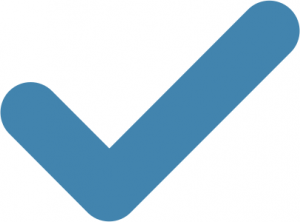 1. If this is your first cell phone plan, you can proceed directly to point 3. Otherwise, you must first cancel your old contract. The best way to do this is to contact your old provider. You can also print out a PDF, fill it out and send it to the company. You can find all the information on this at the mobile provider.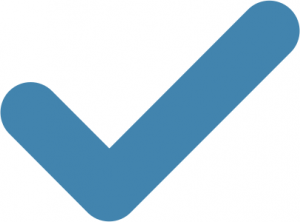 2. request the so-called "NÜV information" from the old operator when terminating the contract. The NÜV information is important so that you can take over your phone number. You will need it when ordering a new, cheaper cell phone plan. After the cancellation, the NÜV is valid for 3 months.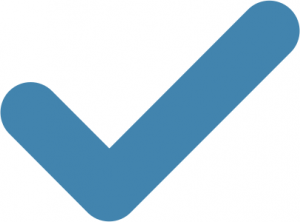 Order your new contract. To do this, select the desired rate from the table and, if you want to take your number with you, select "Number transfer" on the order page of your new provider. If the transfer takes some time, you will be informed. You will then receive a replacement number for the transition period.
---
Cheap cell phone tariffs: FAQ
Short questions & answers about the topic
When can I change my tariff?
Many old rates have a minimum contract term of 24 months. You can only change your contract after this period has expired.
Fortunately, new rates (e.g., in our table above) have no or only a very short minimum term. Now you could theoretically change the tariff every 2 months.
Why are cell phone rates so cheap in Austria?
When it comes to cell phone rates, many Germans look enviously at our little Alpine country. Contracts are often much more expensive in our northern neighbors. There are many reasons for the favorable offer in Austria.
On the one hand, Austria is a test country for larger markets; on the other hand, we have a regulatory authority that ensures fair competition.
What is the difference between prepaid cards and contract rates?
Only contract rates are listed in the table above. For these, the monthly costs are automatically deducted from the account.
With prepaid card rates, the prepaid card account must be topped up manually by the customer. Prepaid card rates are anonymous and there can be no cost overruns: If there is no more money on the prepaid card, you can no longer use the SIM card until you have topped up again.