Work from anywhere: 12 location-independent jobs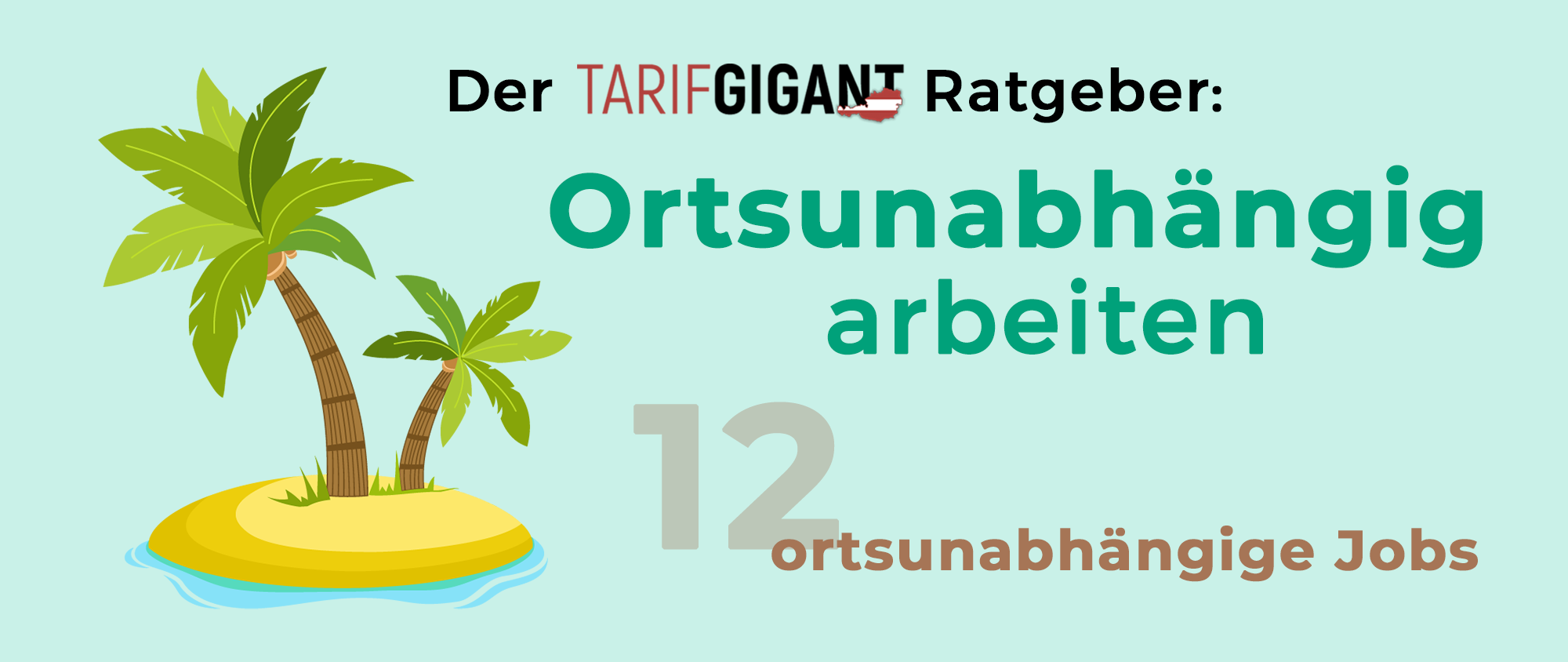 In times when one's own work-life balance is playing an increasingly important role and many people no longer want to spend their entire lives sitting in an office from "nine to five," location-independent jobs are becoming more and more popular. These are jobs that can be performed anywhere in the world via the Internet.
The Internet has made this kind of work really possible: Today, a company's team can be spread all over the world - and still function like clockwork. Freelancer platforms allow anyone to demonstrate their skills and find new assignments.
Of course, not everyone is cut out for all jobs. That's why you should first get an overview of what "nomadic jobs" there are in the first place.
In this post, you'll find 12 location-independent jobs that you can do anywhere there's internet - whether it's on an island in the Caribbean, in a wooden hut on a mountain, or in a major Asian city.bde
Notice: "Working location-independently" doesn't mean that you can just lie on the beach all day. You also spend many hours in front of the laptop and should have a passion for your chosen job.
---
What are location-independent jobs?
A "location-independent job" refers to a job where it doesn't matter where you are.
For example, if the reference is to an assembly line worker, then it is to a Location dependencyThe employee has to stand in front of this assembly line all day. There is no possibility here to perform the activity from the home office, for example.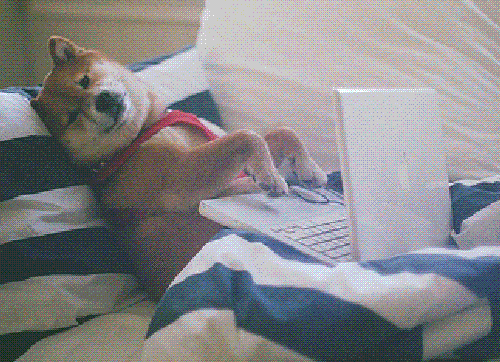 PC and online jobs are the opposite. The world is more networked than ever before. For a programmer, for example, it doesn't matter whether he is in the office, at home or abroad. What matters is that he gets the jobs and can get things done. As long as he has his laptop, an Internet connection and a power outlet, he can work. Here we are talking about Location independence. In reference to such jobs, there is often talk of "digital nomads" - people who are constantly traveling and working on the road.
Which Advantages & Disadvantages have location-independent jobs?

Like any work option, such jobs have pros & cons.
Before deciding whether or not to live as a location-independent jobber, consider the following points:
Advantages
You can choose your own workplace. "Today I work in the living room, tomorrow on the terrace and on the weekend from my apartment in Croatia."
You are much more flexible and can arrange when and how you work.
You can travel the world and does not have to wait for retirement before you can "really enjoy life".
It is possible to lead a much more self-determined life.
As a digital nomad, you can meet like-minded people in coworking spaces. New relationships also help attract new customers.
You (mostly) don't have to stick to any fixed times. Many people in traditional professions find it difficult to balance their working hours, as they are more likely to unleash their energy in the evenings, for example.
The hobby can be turned into a profession.
Mothers or fathers can spend more time with the family. Those who work at home, for example, save themselves a trip to work and are closer to their loved ones.
It is entertaining. Classic jobs can quickly become boring, and for many people, being in the office feels like they're wasting their lives away. The freedom that location-independent jobs offer keeps it varied.
You can realize yourself. If you've always wanted to start your own project, you can do it as a location-independent worker - for example, write a book or start a blog.
Disadvantages
You don't have one hundred percent certainty. When you're not in a fixed employment relationship, you always have to look for jobs. Sometimes that goes well, sometimes not.
Life offers many distractions. In contrast to the dreary office, you can quickly get distracted at home or on the road. The only thing that helps here is self-discipline.
It can get stressful. Even location-independent workers can get caught in a spiral of stress: Life as a digital nomad offers many uncertainties and few routines. Some people can handle it - others cannot.
All beginnings are difficult. Especially in the beginning, it is not easy for many to say goodbye to their old life. Here, too, a lot of initiative and discipline is required.
---
12 Ideas & Suggestions: Jobs independent of location
1. author
Who hasn't thought about writing a book at one time or another?
Nowadays it is very easy to create your own masterpiece. Offers, such as. Amazon Kindle Direct Publishing, make it possible to publish books in an uncomplicated way.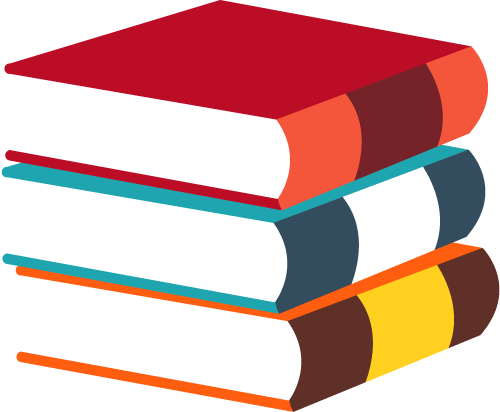 The book is written with a classic text program. Then you can sell it on Amazon and there is even the possibility that the book will be printed by Amazon as a paperback. Then you can sell it not only as an eBook, but also as a physical book. The price is determined by the author.
In the end, it's your own (writing) talents and skills that determine whether you become successful and sell books. Besides, it's not easy to stand out from the mass of authors.
Conclusion: As an author, you can live a location-independent life and you are not bound to office hours. As a newcomer, however, it is very difficult to become known and sell books. It's certainly not a job that you can start overnight "with a guarantee of success".
2. online assistant ("VA")

Online assistants (also called "virtual assistants"), are people who help their customers online with the most mundane things.
For example, a virtual assistant can perform office tasks, content creation and social media support. The range of possible applications is huge and it is a growing profession.
However, as a virtual assistant, one should be available for the client as often as possible and also perform all the work conscientiously. You can either look for clients yourself or work for assistant platforms. Among the better known platforms are my-vpa.com and Remote work.net.
The job of online assistant can be seen as preparation for many other location-independent jobs. Among the advantages is that it is easy to get started, you don't need any special training, and you always have to deal with different customers.
Conclusion: As an online assistant, you help self-employed people and online entrepreneurs with their daily work. The entry threshold into the profession is low and you can build a lot of useful contacts. It's a great path for newcomers. Of course, you should have technical skills in the office area.
3. developer
If one were to make a list of the jobs with the greatest future potential, the job of programmer would probably achieve a top ranking.
In recent years, smart technologies have taken over pretty much every area of life. Even refrigerators have their own operating system these days!
Very many companies are therefore looking online for people who can program in PHP, C++ & Co. If you believe the list of 10 programming languages you should learn from heise.de (from 2017), then Swift, Python, and Ruby are among those with the highest average salary.
As a programmer, you can search for developer jobs that are location independent on platforms such as remoteok.io, weworkremotely.com and justremote.co. An alternative is fiverr.com. There you can create jobs yourself and set prices. Here, customers can approach the developer directly.
Conclusion: Software developers can earn a lot and work completely independent of location. Once you have a good command of a programming language and a portfolio, you should have no problems finding new jobs. The job of a developer is ideal for location-independent work - but you should always have a place where you can concentrate well.
4. copywriter

Did your teachers already praise you for your writing skills at school? Then the job of a copywriter might be interesting.
The Internet is full of websites - and they all have to be filled with content first! That's what copywriters are for: they write texts on a commission basis and are paid for it - according to their performance and hours worked.
If you write really well, you have the chance to quickly make a name for yourself in the industry and land new jobs that also pay better.
As with many other jobs, you have a choice between platform and self-employment: Textbroker and Content.com make it possible to register as an author. The advantage is that you can accept and edit text assignments immediately after registering. The disadvantage is that the platforms deduct part of the remuneration.
Without a platform, you earn more, but it's harder to find new customers at first.
Conclusion: This profession is probably the prime example of location-independent work: copywriters can write from anywhere and work for their clients. The pay is good, too, if you get to a higher quality level (on platforms like Textbroker) or if you land your own jobs directly.
5. blogger

Anyone who wants to make money blogging should know that it will be a rocky and long road.
There are many bloggers on the web: some write about their lives, others about food, and then there are those who report on their travels. Theoretically, you can create a blog on any (niche) topic.
A few clicks are enough with systems like WordPress & Co. to create a blog. The challenge is to direct readers to your own blog. This can be done for example with Search engine optimization or social media marketing. Only when you have 50 - 100 visitors per day on the blog, you should think about the first monetization opportunities.
There are a few ways to make money from the blog: One way is to advertise on the blog (e.g. with Google Ads). Another one: Affiliate marketing. Here you advertise for different products. If someone buys the product, the blogger gets a commission.
Many bloggers also sell their own products, e.g. eBooks or online courses in various niches.
Conclusion: Bigger bloggers have an income that many people can only dream of. However, it can often take many years to get to that point and build up a fan base. Since a blog is a website, you can ideally work on it regardless of location.
6. support staff
Also predestined for a location-independent job: support staff.
Support agents make phone calls or chat with a company's customers and offer them assistance. Such jobs are not that easy to get, but once you do, you can work from the comfort of your home or on the road in a quiet place.
The earning potential is mediocre. However, one should be well versed in the product for which one is providing support and may be required to attend courses.
A larger selection of remote jobs can be found, for example, at remote.co.
Conclusion: Support employees can work from anywhere. However, you should keep in mind that you have fixed working hours and are rather bound to one company.
7. designer / graphic designer

Every app, every website and even every book needs an appealing design. It is often the first impression that counts with the customer.
Graphic designers work with programs such as Photoshop, Illustrator and inDesign. Their job is to create appealing graphics and designs for a wide variety of products.
The graphics market is quite big now and because of the competition there is a lot of price pressure. Many graphic designers from Asian countries work for very little money. So to really make it as a graphic designer, you have to make a name for yourself - just like with copywriters.
But once you have a few regular customers who need new designs and so on, the earning potential as a graphic designer looks quite good.
Conclusion: Graphic designers create designs for a wide variety of projects. Depending on the order situation, graphic designers can earn good money. It is important to have fixed customers who place orders again and again.
8. CFD trader
Important note: CFD trading cannot be seen as a stand-alone "job" and trading involves high financial risks. Please do not see trading as a "straightforward online job".
CFD traders trade stocks, currencies & more with the help of special online software.
In contrast to classic stock trading, everything happens quite quickly here: positions are opened and perhaps closed again just a few minutes later.
It is a very hectic market, but it can bring a lot of profit if you are really interested in it and get into trading. At the same time, if the price moves in the wrong direction, you can lose your money in the most rapid way.
On the topic of CFD trading you will find some interesting articles on Tarifgigant.at:
Conclusion: CFD trading is a way to make money if you have a feel for the stock market and take advantage of the smallest price changes. At the same time, it is very risky and rather not recommended especially for beginners.
9. growth hacker

"Growth hacker" refers to people who optimize websites for companies to increase conversions, or sales, in the long run.
However, the term "growth hacker" has nothing to do with "hacking" per se: rather, growth hackers use special tricks and tactics to get more users to buy.
That can be many different things: Growth hackers test which color combination works best, distribute existing content, and use creative tools to boost a company's key metrics.
An example of growth hacking: you make a very popular part of the website accessible only to users who share the website on Facebook. This way you don't spend a cent on marketing - and still more visitors will come to the site!
In this blog post, blogger Tomas Herzberger explains exactly what growth hacking is
Conclusion: Growth hacking can be done from anywhere in the world. The important thing is to always find new customers - for example, on platforms such as Fiverr.
10. course trainer

Also a very popular method for location-independent work is creating courses.
It doesn't matter whether it's a fitness, programming or even esoteric course. The course can be offered on your own website or on a platform (such as Udemy).
In order to create a course, you should be very knowledgeable about the desired topic, because only if you are a professional in a particular field, you can credibly share your knowledge.
A course can consist of videos and texts. In many fitness courses there is even the possibility to contact the trainer and ask questions about the workout.
Creating a course can be tedious - but then you have a product that can be sold at a higher price.
Conclusion:
Creating a course is not that complicated from a technical point of view and therefore it is suitable for many people who want to job regardless of their location. Besides the
Laptop
all you need here is a camera and a lot of knowledge - and you can create your own course!
11. influencer
Influencers - these are people who have a large number of followers on social media.
There is hardly a term that is currently used more often than "influencer". Influencers are a new category of stars: They present their lives on YouTube, Instagram & Co. and have to create a lot of content.
Their wide reach makes them interesting for companies that want to advertise online. As a large influencer, it is therefore quite easy to get advertising contracts and earn money with them. For smaller influencers, however, less remains.
Conclusion: Influencers can earn a lot of money by advertising products. But you have to get those followers first. Once you're one of the better-known influencers, it's the perfect location-independent job!
12. translator
Last but not least: The profession of a translator is ideally suited to be practiced regardless of location.
Translators are needed nowadays, for example, to translate blog posts or videos. So if you are good at several languages, you are suitable for this profession.
To find customers, all you need to do is register on platforms like Gengo or Lengoo. Of course, there are many more translator platforms.
As far as earning potential is concerned, this is strongly dependent on the language. If you can speak a language that is not often spoken in Germany (i.e. not English or French), the chance of higher earnings is given.
Conclusion: You can translate anywhere! However, to earn well, you should translate a language that not every other translator can.
---
Can I Digital Nomad become?
When we talk about "digital nomads," we are talking about the extreme form of a location-independent worker.
Digital nomads travel the globe and make every destination their workplace. As already mentioned in the introduction: As long as there is an Internet connection and electricity, a location-independent jobber can work.
In theory, anyone can become a "digital nomad. However, you should prepare everything before deciding on this life and have a financial cushion in case things don't work out the way you want them to.
It is advisable to try location-independent working from home first, and only tackle the first trip a little later.
A good idea is to get a passive income build up.
This is money that "passively" moves to you. This could be rental income from apartments or online projects, for example. We have created a checklist with 46 income sources:
We are sorry that this post was not useful for you!
Let us improve this post!
Tell us how we can improve this post?