Speedtest Austria: Top 5 providers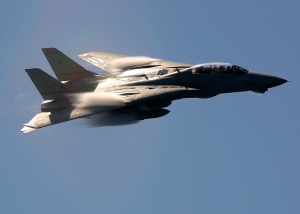 Dissatisfied with the Internet, constant connection drops, or you just want to check the true speed of your connection? There are so-called speed tests for this purpose. They measure the transmission speed between you and a server. In this article, we present the top 5 speed test providers in Austria.
What is the advantage of speed tests from Austria?
For customers from Austria it is a matter of Austrian speed tests about the most accurate test method, because: The greater the distance between two points, the less accurate/slower the connection. If you live right on the border, you can also use speed tests from neighboring countries.
Speedtest Austria provider: Top 5
1. speedcheck internet speed test
Speedcheck's speed test uses only 10Gbps servers and is available on the web as well as on iOS and Android.
>> To the Speedcheck speed test >>
2. RTR network test
This speed test is provided by Rundfunk und Telekom Regulierungs-GMBH. This makes it one of the most objective speed tests in Austria. No FlashPlayer is required for this speed test and the server is in Vienna.
>> To the speed test from RTR Netztest >>
3. ookla speedtest
Ookla is one of the most popular speed test providers worldwide. Although this is an international company, the user's location is determined and the appropriate server is then found. Thus, an objective speed test is always guaranteed.
4. wieistmeineip.at Speedtest
The locations of wieistmeineip.at's servers are not specified on the website, but the test offers good comparison views. For example, you can see how fast other users surf, speed statistics, etc.
>> To the speed test of wieistmeineip.at >>
5. magenta speed test
You can also run a speed test on Magenta's website. A FlashPlayer is required for this. Magenta has the speed test server in Austria.
>> To the Magenta speed test >>
What can I do if my Internet connection is too slow?
If you notice after running the speed test that the Internet is much slower than promised by the provider, you have several options. If you live in the country and have DSL Internet, it may be that the line simply won't give you any more. The only alternative: Internet via mobile network.
In the city, you can switch to a rate with fiber optic cable. LTE is also an option, but the networks in urban areas are somewhat slower than in rural areas because of the large number of users.
Have you become a victim of network throttling
Many of us are familiar with poor Internet connections. Slow speed is totally annoying when gaming. In addition, there are still Internet providers that throttle the connection speed at high consumption. In Germany there are currently 125 unthrottled DSL tariffs and 14 throttled rates. In Austria, on the other hand, there are currently no more throttled DSL rates at Durchblicker.at.
If you still notice that your speed fluctuates a lot, you might have become a victim of network throttling. With a VPN, you can bypass this block because it anonymizes your data traffic. This means that your Internet provider can no longer identify the traffic and you therefore avoid the data throttling.
I recommend NordVPN to avoid network throttling. How I compared NordVPN vs. ExpressVPN however, I was able to work with Express achieve a speed that is 10% higher.
We are sorry that this post was not useful for you!
Let us improve this post!
Tell us how we can improve this post?