What is online trading and how does it work?
For a long time, the financial markets were reserved for professional traders. Private individuals had no chance to enter the trading market. Fortunately, that has changed. Today, you can bring Wall Street into your own living room with just a few clicks. More and more online trading exchanges are sprouting up. But what is online trading? How does it work? And most importantly, can I get rich doing it?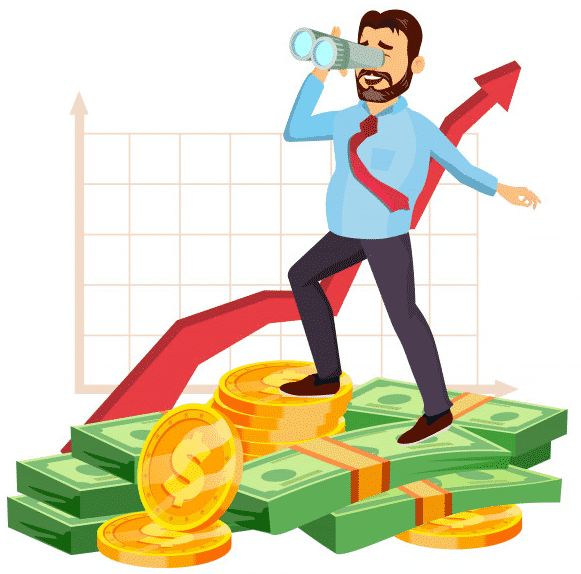 What is online trading?
Online trading is intended primarily for private individuals.
First of all, you need to create an account on a trading platform. With most European providers, verification is also required, e.g. by means of a passport.
After that, you have access to many stocks, indices (and now also some cryptocurrencies). After uploading the first money, you can start trading.
The biggest difference to "real" stock trading: The trading platform serves as a broker. So you never buy real shares, but bet on rising (long) or falling (short) prices. These so-called "CFDs" (Contracts for Difference) make it possible to make a lot of profit quickly with leverage - but also to incur high losses.
So with CFDs you can make profit even if the stock is falling, if you "short" the stock in time.
How does it work?
Find an online broker (eg. Plus500 or Etoro).
Risk Notice:

68%

of CFD retail investor accounts lose money.
Log in and verify account.
Inform yourself about the stock market (e.g. at Finanzen.at).
Try demo trades without real money.
If you are sure, bet first position with real money and wait.
Recommended online platforms
There are many different trading platforms on the Internet. We recommend:
Etoro - Proven trading site where you can copy the portfolio and trades of other users with "Social Trading".
Risk note: 75% of retail investor accounts lose money with this provider.
Plus500 - One of the largest CFD trading providers was established back in 2008 and is subject to supervision by the UK financial authorities, among others. The registered office is in Israel.

68%

of CFD retail investor accounts lose money with this provider.

Avatrade - Avatrade also belongs to the group of larger trading sites. Most noticeable: the large beginners' area with lots of learning materials.
The Plus500 Webtrader: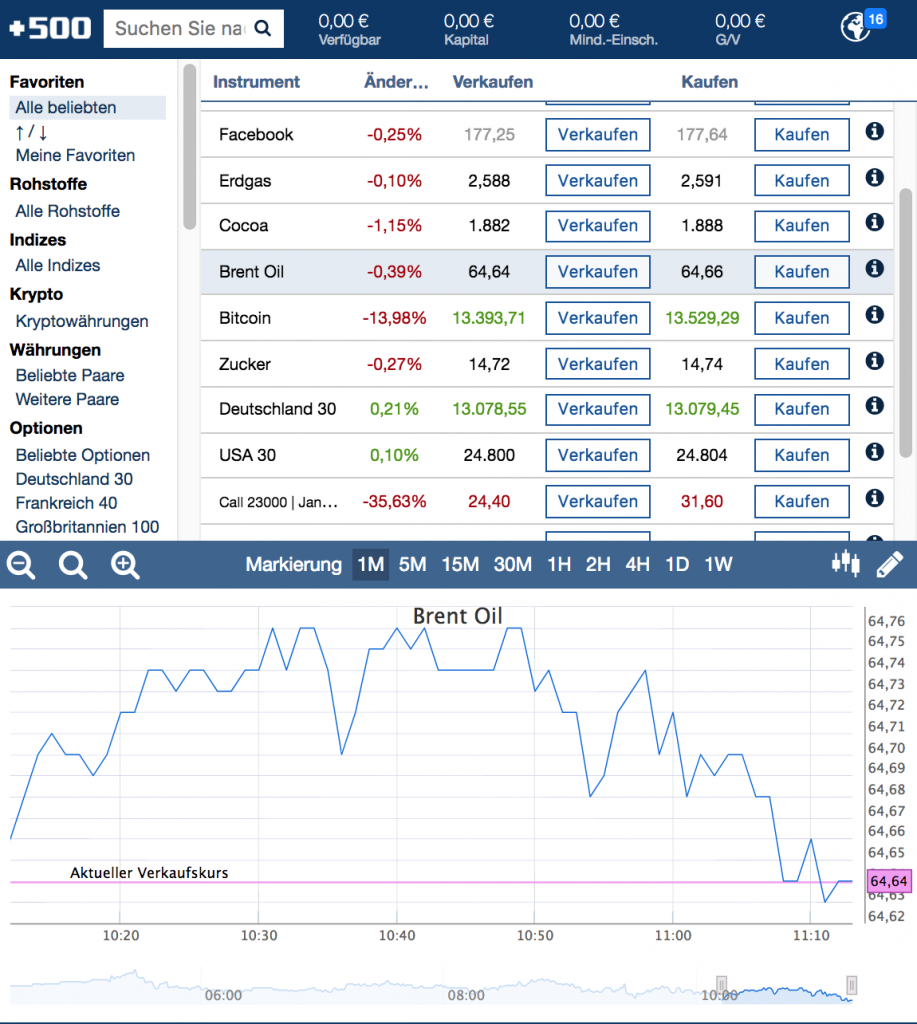 Can I get rich with online trading?
Again and again you hear stories of day traders who just started trading and are now multimillionaires.
Right up front: Of course, it's not that easy. Otherwise, there would be a lot more rich people today.
To make a really successful living from trading, you first have to learn it or use appropriate tools.
[adinserter block="2″]Since emotions get the upper hand with most people (e.g. when a price briefly slips), many people are not made for trading.
Successful traders only think about their strategy and try to completely detach their own emotions from the business. After all, there could be an even bigger up after a down.
Of course, it is possible to make money from trading. However, we think that getting rich as a trading beginner is very unrealistic.
Recommended interview on DiePresse.com: "It's the hardest way to make easy money".
To be a successful trader, more than 50% of the closed positions must generate profit.
We are sorry that this post was not useful for you!
Let us improve this post!
Tell us how we can improve this post?