Gambling via app: mobile games are so popular!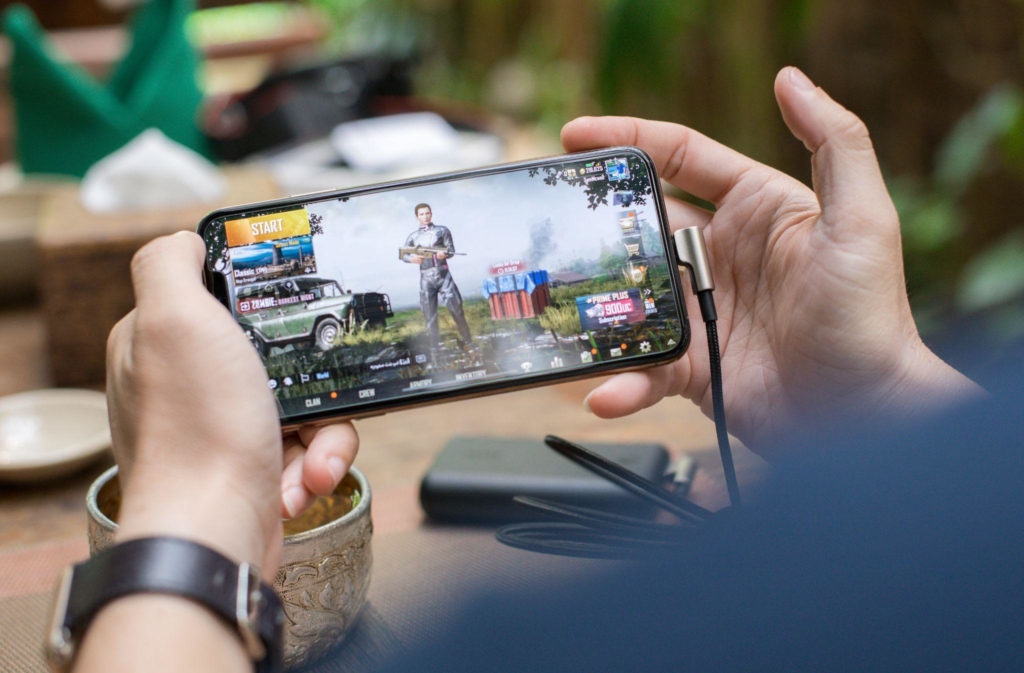 Our cell phones have long since left behind the days when they were used exclusively for making phone calls or communicating via short messages. Instead, we tend to get the impression that we're all grown up with our cell phones and spend most of the day staring at their displays. In fact, this perception is not all that wrong.
Our cell phones have long since left behind the days when they were used exclusively for making phone calls or communicating via short messages. Instead, we tend to get the impression that we're all grown up with our cell phones and spend most of the day staring at their displays. In fact, this perception is not all that wrong.
According to recent studies with young people, who undoubtedly represent the smartphone generation, they check for news on their devices an average of 88 times a day. This number alone is already considerable, but it also includes the quick swipe, which often remains without further action. It is therefore much more meaningful to calculate the total time spent on the cell phone every day, because this results in an average of no less than 5 hours per user.
As a result, we spend a large part of our free time online. And that's actually not surprising when you realize how much is now done via this medium: We engage in lively exchanges via messenger services, scroll diligently through the vacation impressions, recipe tips and workout videos of other users on several social media channels at the same time, research information, let Google Maps guide us to our destination and edit our captured images with all kinds of filters.
Mobile games are also an ideal way to pass the time, no matter how short the wait or how boredom sets in. It doesn't matter whether it's animated puzzle games, exciting car races or even online casinos like Mr Green where, on top of that, you can even earn money with a little luck.
But what is the difference between smartphone games, do you have to pay for them and what about the security of your data?
What gaming variants are available?
In principle, both free-to-download games, which are also called free-to-play games, and games that can only be installed on the user's device against payment are offered. Both free and paid games are available for the Android or iOS operating systems and can thus be downloaded in no time at all via Download the Google Play Store or the Apple App Store.
What they also have in common is that, for a fee, most of them are equipped with extensions or additional functions can be upgraded. This is referred to as in-app purchases, which the providers ultimately use to finance their service.
How do in-app purchases work?
By entering your credit card data, you can not only pay the fees for paid game downloads, but also unlock additional game options. For example, you can use higher difficulty levels, record your own game performance, or get access to special weapons in shooter games that improve your success. Additional game characters or necessary raw materials, means of payment that can be used in the game, such as gold coins and the like, are also connected with a purchase in most cases.
If the game itself is free to use, you can at least play the basic version without having to spend a single euro. However, you will then quickly lack advantages over other players or you have to be prepared for longer waiting times.
According to dedicated users, the game also loses its appeal quite quickly, because you can't advance to more difficult levels and your options remain generally limited. Thus, in-app purchases also ensure continued gaming fun. The microtransactions pile up too much, However, this can become really expensive under certain circumstanceswhich is why you should definitely keep a close eye on your spending here.
How do the individual games differ?
On the one hand, of course, in what gaming is about, and there really is an almost endless range open to you as a user, because more novelties are constantly being developed and brought to the market. So choose whether you'd rather solve tricky mysteries, dash across subway tracks on a skateboard at a monkey's pace, prove your skills in daredevil digital trampoline jumps, or fight scary, fire-breathing dragons in colorful fantasy worlds.
Classics such as soccer and racing games or boxing matches are also available in large numbers. In addition, the good old board games have long been available online in the form of practical mobile apps.
There are multiplayer games that you can play together with one or more other players, as well as games that you play only for yourself or against the smartphone. Or you can also interact with it, as in the case of the of the popular game ?Polarized?, in which you'll be challenged to photograph increasingly difficult-to-find objects.
Besides the programs developed as mobile games, you also have the possibility to access a wide variety of options online at any time. Colorful slot machines, i.e. digitally functioning slot machines, are a good example of this. Since gambling here is not only for the entertainment value, but real money is also wagered, it is necessary to regularly replenish your own player account.
This form of mobile gaming is also becoming more and more popular, especially since the financial incentive lures one in a completely different way than the mere satisfaction of having outwitted one's opponents or having achieved a spectacular new high score.
What you should look out for in mobile games
To protect your privacy and sensitive data, it is important not to blindly trust any source of free downloads. It is best to find out in advance about the experiences with the games you would like to use from now on and check whether a trustworthy publisher is behind it. Especially if the download is done outside of the official app stores.
You should be able to make certain settings in the access rights and, among other things, object to automatically establishing a connection to your Facebook profile or permanently requesting your location. Even if you have to pay a one-time fee for the full version of many games, it can still make sense to consider this choice. Compared to the free basic version, the full versions are often equipped with better data protection per se.
It is also important to use only secure payment providers for paid games and in-app purchases so that your bank and credit card details are not leaked to third parties or fall victim to dubious phishing attempts.
In order not to be exposed to attackers or spying actions from the Internet while gambling, you can use a VPN provider for Austria use. By the way, this also applies to playing in online casinos or participating in digitally concluded live bets, although the risk should be rather low with reputable providers.
We are sorry that this post was not useful for you!
Let us improve this post!
Tell us how we can improve this post?