The new iPhone SE: Inexpensive alternative?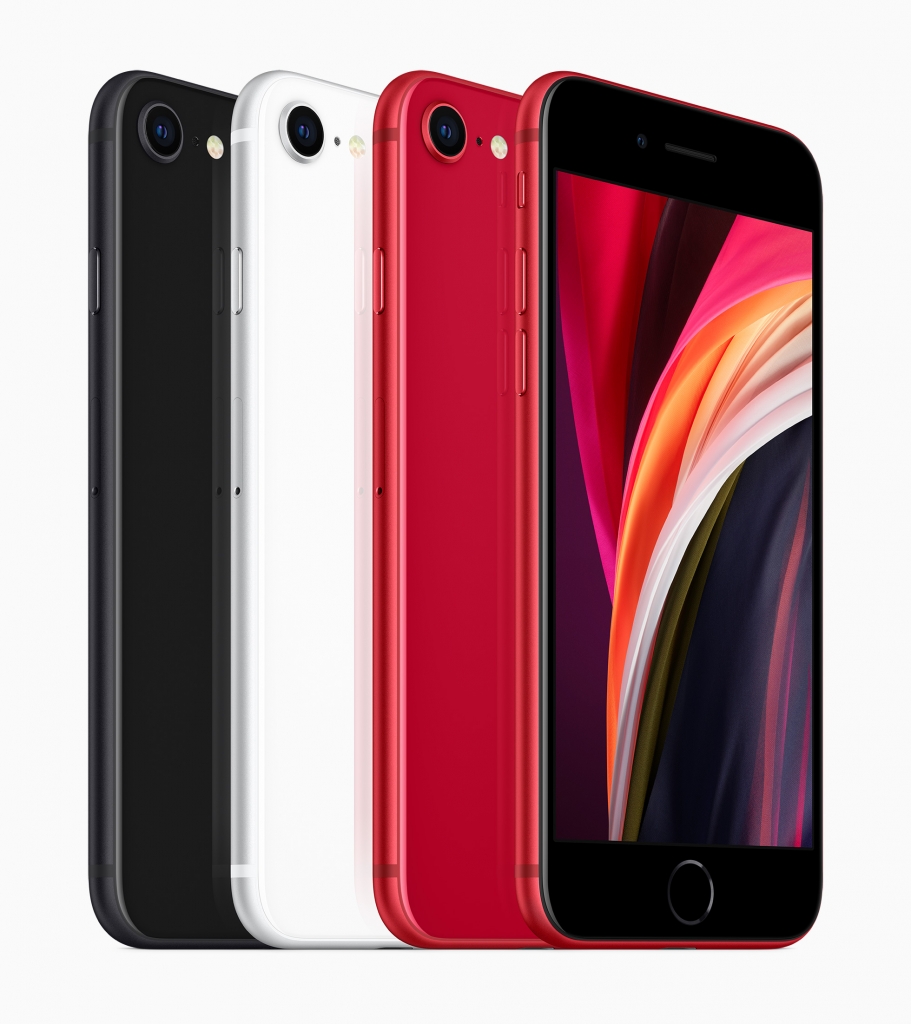 Apple hat am 15. April 2020 das neue iPhone SE vorgestellt.
Von vielen als "Corona iPhone" betitelt, soll das iPhone SE eine günstige Alternative zu den aktuellen Flaghship-Modellen von Apple, also zum iPhone 11 und iPhone 11 Pro, darstellen.
Hierzulande soll es gerademal 479? kosten. Wer es gegen ein älteres Modell austauschen möchte, zahlt nur 339?.
Aber was dürfen wir uns vom iPhone SE wirklich erwarten? Wir haben einen genauen Blick auf die Ankündigung von Apple geworfen.
---
A Hammerpreis von Apple
Sieht man sich die Preise vergangener iPhone-Modelle an, sorgt der Preis des neuen iPhone SE auf den ersten Blick für Staunen.
Außer dem iPhone 5C und dem iPhone SE der 1. Generation gingen die Preise von Apples iPhones stetig nach oben. Von Modell zu Modell erhöhte der kalifornische Smartphone-Hersteller seine iPhone-Preise.
Da ist es sehr erfreulich, dass Apple wieder ein günstigeres Gerät auf den Markt bringt, welches sich für all jene eignet, die nicht den ganzen Schnickschnack der neuesten Generationen brauchen.
Der Blick unter die Haube
The iPhone SE der 2. Generation kommt mit einem Speicherplatz von 64 GB und mit einer Bildschirmgröße von 4,7 Zoll – wie wir es bereits vom iPhone 8 kennen (Retina).
Im Gegensatz zum in die Jahre gekommenen iPhone 8 wird das iPhone SE 2 seine Aufgaben jedoch deutlich schneller erledigen. Dafür sorgt der moderne A13 SoC-Chip, welcher auch im neuesten iPhone 11 Pro verbaut wurde. Hier hat Apple also definitiv nicht gespart.
Der niegelnagelneue Chip sorgt dafür, dass das iPhone, welches von außen wie ein iPhone 8 aussieht, neue Höchstleistungen vollbringen kann – Apps starten flüssiger denn je und leistungsintensive Spiele lassen sich problemlos zocken.
Während die neuesten Modelle auf OLED-Bildschirme setzen, kommt beim iPhone SE noch ein herkömmlicher LCD-Bildschirm zum Einsatz.
Coole Features für wenig Geld
Obwohl das iPhone SE der 2. Generation so günstig ist, hat ihm Apple doch einige spannende Funktionen spendiert.
So sorgt beispielsweise der integrierte Porträtmodus dafür, dass der Hintergrund automatisch unscharf gemacht werden kann, während der Vordergrund scharf bleibt – das kann sogar nach der Aufnahme geändert werden.
Zwar hat das iPhone SE 2 keine 3 Kameras, wie das iPhone 11 Pro – aber Smart HDR soll in Kombination mit dem leistungsstarken Prozessor ebenfalls wunderschöne Belichtungseffekte liefern.
Was die Kamera betrifft, so verspricht Apple bei diesem Gerät 4K-Videoaufnahme.
Stabil & langlebig
Das iPhone SE 2 ist für bis zu 30 Minuten wassergeschützt. Laut Hersteller sollte es auch andere Verunreinigungen, wie Staub oder Spritzwasser, gut wegstecken.
Der Akku hält bis zu 13 Stunden. Laut Apple.
Wer schon jemals ein iPhone besessen hat, der weiß, dass die Batterie anfangs zwar wirklich gut ist, aber die Leistung rapide abnimmt.
Glücklicherweise kann man es mit einem Schnell-Ladegerät in 30 Minuten auf 50% aufladen.
---
Was spricht dafür & was dagegen?
Für das neue iPhone SE spricht, dass es wirklich sehr günstig ist und trotzdem modernste Hardware verbaut hat. Vor allem der neueste Apple-Prozessor A13 kann sich sehen lassen. Und nicht nur das: Abgesehen von iPhone 11-spezifischen Features bekommt man mit dem iPhone SE 2 eigentlich all das, was man sich von einem guten Smartphone erwarten würde.
Gegen das iPhone SE 2 spricht, dass es noch immer den altmodischen iPhone-Homebutton hat und noch kein randloses Display. Auch der Akku wird sich erst in der Praxis beweisen müssen.
Aber das ist Jammern auf hohem Niveau.
Wir finden, dass sich das iPhone SE 2 für all jene eignet, die nicht immer das neueste und teuerste Smartphone benötigen. Endlich hat Apple wieder ein Smartphone auf den Markt gebracht, welches auf Design- & Technikebene diejenigen anspricht, die ein preiswertes, aber äußerst leistungsfähiges Smartphone im "klassischen" iPhone 6,7,8-Design möchten.
Das iPhone SE 2 ist übrigens in 3 Farben – schwarz, weiß und rot – ab 24. April erhältlich.