Buy cryptocurrencies: Best 6 Online Trading Platforms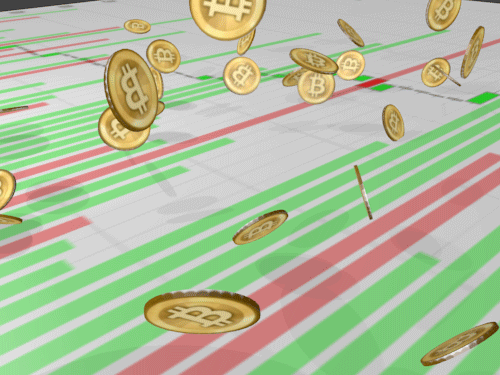 The cryptocurrency market is growing: While initially it was mainly computer nerds who were interested in Bitcoin & Co., nowadays many stock traders and financial professionals are already trading a wide variety of cryptocurrencies. And the market is not expected to flatten out in the coming months: Buying cryptocurrencies is becoming more and more important.
In the article Buy cryptocurrencies we present the best 6 online platforms for trading with the virtual money.
Our Tip:
Anyone who is seriously considering getting into bitcoin trading should do some thorough research beforehand. Check out our
Compare Online Bitcoin Rates
an.
---
---
Top 5 trading platforms for cryptocurrencies
1. buy cryptocurrencies with Coinbase

The American crypto platform Coinbase went online back in 2012. In the beginning, you could only trade bitcoins on Coinbase, but now you can also trade ether and litecoin.
If you are looking for a secure and established trading platform, we definitely recommend Coinbase. However, the sheer notoriety of the company became Coinbase's biggest drawback the first time in 2017: delayed transactions can occur when the servers are overloaded. This often happens at the most inconvenient times, for example, when bitcoin has just cracked a new all-time high.
In addition to payment by credit card, Coinbase also allows payment by bank account.
Conclusion: Recommendable and secure platform, but may experience capacity constraints.
2. buy cryptocurrencies with Cex.io
Also Cex.io is one of the larger trading platforms for digital currencies. The website was founded in London in 2013. Besides Bitcoin, you can also trade Ether, Bitcoin Cash, Bitcoin Gold, Dash and Zcash on Cex.io.
In contrast to Coinbase, Cex.io has an additional layer of security through mandatory 2-factor authentication: every time you log in, you have to enter a code that is sent to your smartphone.
As a Basic user, you can pay at Cex.io with VISA or MasterCard.
Conclusion: Thanks to 2-factor authentication, Cex.io is recommended for those who are looking for a very secure platform. Also advantageous: the different coins you can trade with.
3. buy cryptocurrencies with Bitpanda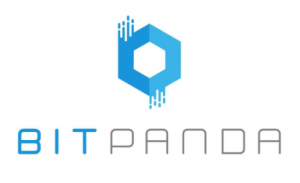 Bitpanda was founded (as Coinimal GmbH) in Austria in October 2014. The start-up has set itself the goal of enabling fast and uncomplicated transactions.
In addition to Bitcoin, Bitpanda also trades Ethereum, Dash and Litecoin. For EU customers, there is one decisive advantage at Bitpanda: The large selection of payment methods!
At Bitpanda you can pay with SOFORT, Visa, MasterCard, Neteller, Skrill, Giropay EPS and SEPA.
Conclusion: Bitpanda is a trading platform with a home advantage: the Austrian company offers fast and secure transactions.
4. buy cryptocurrencies with Coinmama
Coinmama is probably one of the most straightforward trading exchanges: no verification is required for purchases up to 150$.
The platform is registered in Slovakia, but also has a registration as a permitted "Money Service Business" in the MSB Registry of the United States.
At Coinmama you can currently only pay by credit card.
Conclusion: We recommend Coinmama to everyone who wants to buy small amounts of bitcoin for the first time. Since 150$ does not require any verification, the purchase works quickly compared to other trading exchanges.
Conclusion: An interesting trading platform where you can also trade real stocks. Thanks to Copy Trading, you can instantly copy the portfolios of well-known traders.
5. buy cryptocurrencies with Kriptomat

Kriptomat is a new cryptocurrency broker. The provider is one of the fastest growing cryptocurrency brokers in Central and Eastern Europe. Kriptomat is available in 23 countries and languages. The monthly transaction volume is EUR 20+ million. Kriptomat is a licensed and regulated company with offices in Slovenia, Estonia and Ireland.
Kriptomat supports SEPA bank transfers, credit card payments (Mastercard and Visa), Sofort, Skrill and Neteller.
Conclusion: What I like about Kriptomat is the easy way to buy and sell numerous cryptocurrencies. The selection of tokens is very large: over 180 tokens are supported and there are also many rare currencies, such as the rare SNC, to buy. In addition, customers report that the customer service is very fast, competent and friendly when it comes to inquiries.
We are sorry that this post was not useful for you!
Let us improve this post!
Tell us how we can improve this post?