Comparison of network coverage in Austria
Austria is one of the countries where the mobile network is very well developed. Many neighboring European countries, especially larger ones, often look with an envious eye at our fast mobile networks. The good expansion in Austria is mainly due to the fact that our country is comparatively small and there are many conurbations. This makes it easy for the individual network operators to implement a stable and nationwide mobile network.
Speaking of "nationwide": Who has the best network in all of Austria? And which mobile providers with their own infrastructure are there anyway?
In this article, we provide answers to these questions and more.
---
Network coverage in Austria
From Which factors is the network coverage dependent?
As already mentioned in the introduction, small countries usually have good network coverage. Logically, comparatively less investment is required here, and a single mast covers a large population group.
Another important point is the topography.
The easiest way to create a stable cell phone network is where the terrain is flat and there are no obstacles in the way. It is also ideal if a mast is placed on a mountain and the valley below is supplied with mobile communications from there.
It becomes unfavorable in very hilly areas with few inhabitants, or in big cities where there are very high houses next to many small alleys.
In the following map (screenshot from senderkataster.at), you can see that in Vienna alone, there are more than 40 masts within the ring roads: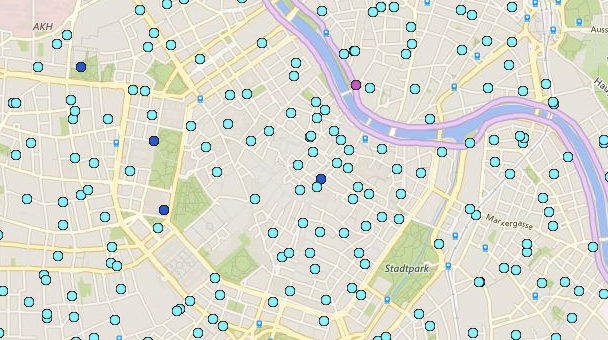 If you zoom out a bit from the map, it becomes even more blatant:
Notice: In large cities, there are also so many masts to intercept data traffic at peak times. This means that there are no bottlenecks.
To be able to compare the situation in the city with rural areas, we see the municipality of Grafenstein in Carinthia in the next image. At the (approximately) same zoom level as in the 1st screenshot, we see only 5 masts here: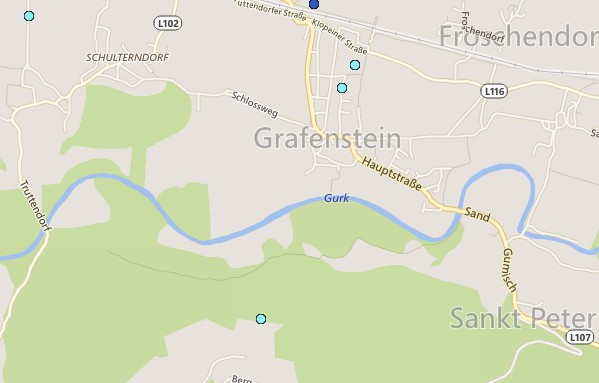 Last but not least, network coverage also depends on the will of the mobile network operators. Where there are potentially many customers, the network will be expanded faster and better than where there are only a few inhabitants per 1 km.
What mobile operators With own infrastructure are there?
When one thinks of the Austrian mobile communications market, many providers usually come to mind: A1, HoT, YESSS!, Drei, T-Mobile, bob, etc.
Here, however, one should not mix providers with their own infrastructure with those who use the infrastructure of another company.
In Austria there are on the whole federal territory Only 3 suppliers with its own infrastructure:
A1 Telekom Austria
Three Hutchison Austria
T-Mobile Austria
All other providers (for example, Saturn Mobil, Krone mobil, YESSS!, bob, educom, HoT, etc.) only log into the network of one of the above-mentioned providers.
Example: HoT uses the T-Mobile network. If you are a HoT customer, all T-Mobile networks are suddenly displayed as "HoT network" on your cell phone. Only the name is changed - but as a HoT customer, you are still on the T-Mobile network.
The list of all "virtual providers" (including information about which network is actually used) is available at Wikipedia.
---
Network coverage in Austria in comparison
We took a close look at the network tests from Futurezone and CHIP.de as a source for the following comparison.
1. A1
The clear test winner was, is (and will probably remain for the time being) A1. Telekom Austria AG has an excellent network and even if you ski on the mountain or visit one of the many valleys in Tyrol, you usually have ideal network quality.
To test network coverage in extreme cases, the networks were also tested on trains. Although the mobile operator Drei came out on top when it came to making calls, A1 was much better when it came to surfing on trains.
A1 is also in first place when it comes to the new LTE mobile communications technology. Network test from CHIP.de average values of more than 52 Mbit/s were achieved.
A1 is also in first place because it is the only provider that supports voice-over-LTE technology. With all other providers, the cell phone has to switch to the 2G network before a call is established, which can often take more than 5 seconds.
A1's network coverage can be viewed on the official website.
2. three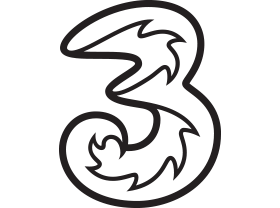 A few years ago, Drei's network was still comparatively weak. Since the merger with Orange in 2013, however, more and more transmitter masts have been added and the small provider quickly developed into one of the largest in Austria.
Drei's network coverage is also very good, but it cannot keep up with A1 by a narrow margin. In terms of Internet speed, Drei is also slightly slower than A1: On average, they managed a speed of 51.3 Mbit/s in the CHIP network test.
While Drei was initially the ideal choice, especially in metropolitan areas, the provider now offers continuously good reception throughout Austria.
Three also offers a network coverage map on its website.
3. T-Mobile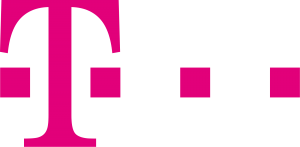 In many different tests (also eg. here), T-Mobile came in last place.
However, since the 3 mobile providers are actually very close to each other, this does not mean that T-Mobile is now automatically a bad provider.
Rather, it means that the company simply did not perform as well on key metrics as the other two competitors.
The average speed at T-Mobile in the CHIP network test was just 42.7 Mbps. That is almost 10 Mbit/s less than at Drei.
So although T-Mobile had come last in some tests, the testers from CHIP have mentioned, however, that T-Mobile is in first place in terms of improvement over last year!
You can find the network coverage map of T-Mobile on the official website.
---
Conclusion: Network coverage in Austria
Networks in Austria are constantly evolving. A few years ago, it would not have been even remotely conceivable that you could surf at 50 Mbit/s or more in rural Austria - now it's a reality in many communities!
There is no general answer to the question of which provider to choose, as other factors are also important.
Although A1 is technically still the best provider in Austria, its rates are significantly more expensive than those of T-Mobile and Drei. Customers are advised to compare prices, perform a network test on the provider's site, and then opt for an attractive offer.
If you are not satisfied with the network, you often even have the right to terminate the contract early.
We are sorry that this post was not useful for you!
Let us improve this post!
Tell us how we can improve this post?