Buy / trade Tesla shares: This is how it's done
Ever thought about buying Tesla shares? You are not the only one! In Austria alone, many people are interested in entering the world of Tesla shares. The American electric car manufacturer has made a real jumpstart in recent months and years: A few years ago, nobody knew Tesla. In the meantime, Tesla has become more valuable than [...]
No matter what your motivation: If you want to buy Tesla stock, we want to help you do it. Buying a share is basically easier than it is claimed in many media. Nevertheless, there are things you should take a closer look at.
In the following article, we therefore clarify all the important things you should consider when buying a Tesla share.
---
What is a Tesla share?
Tesla shares are securities of the American electric car manufacturer.
If you buy shares in Tesla, you buy your "share" in the company. The more shares you buy, the bigger your share. Tesla shares are so popular mainly because they have already gained a lot of value in recent years.

Many people believe in Tesla mainly because of Elon Musk. He is considered a very determined and ambitious person. Tesla is considered Musk's "life project". If nobody really believed in electric mobility a short time ago, Tesla has brought e-cars into the middle of society.
Tesla's share price is also expected to rise in the future. Of course, this is pure speculation on our part, but there are many points in favor of it: In view of the current situation of diesel cars in Germany, an alternative must come urgently, sooner rather than later - and Tesla offers it.
About Tesla
Tesla was founded back in 2003. Even then, the company's goal was "to accelerate the transition to sustainable energy".
The company is actually doing its part to accelerate the transition: In addition to electric cars, it is also building huge power storage units (batteries) and photovoltaic systems.
The company's first car was the Tesla Roadster from 2008. This was the first car to be powered by lithium-ion batteries. These are the same batteries that are used in notebooks, for example.
The Model S luxury sedan followed in 2012, with just 100,000 cars sold by the end of 2015. Tesla has only really picked up speed in recent years: After the Model X (electric SUV), the Model 3 was released - the first electric car for the mass market.
Many people believe that Elon Musk has proven with Tesla that electric cars can also be "sexy" and blazing fast.
The video of the Tesla Model 3 presentation:
What bring me Tesla shares?
Trading Tesla shares can be done in several ways. If you do it right, you can make a monetary profit with these securities.
If you buy Tesla shares in the traditional way at a Stock brokerthey are transferred to the company's own depot. They then remain there for the time being. If the price of the share has risen sharply, you can sell the shares later at a higher value - and go home with a profit.
If you prefer something faster and riskier, you can also try CFD trading. The registration with a CFD broker runs quickly and instead of the "classic" stock trading there is a kind of speculation here: You tell the CFD broker whether the Tesla share will rise or fall. If what you said is true, you make a profit.
Notice:
Of course, CFDs are significantly more complex.
In this post
we present this type of trading in detail.
What speaks for the purchase?
The argument in favor of the purchase is that Tesla and electric cars are a "disruptive technology".
What is a disruptive technology? In past eras, there have always been market-changing innovations. Steamships are considered the best example of this. For many years, proponents of sailing ships laughed at steamships - they were considered unreliable and often broke down. But steamships were objectively the better technology - and kept evolving. They evolved until they were actually better than sailing ships.
Initially still smiled at and the target of ridicule - then better. The same applies to Tesla. The German carmakers were also mocking Tesla until they were cornered themselves by various diesel scandals and the like.
It's all still in the early stages. Tesla has only now been able to start producing cars suitable for mass production. The company is shockingly small - compared to other car companies - but is already one of the most promising and valuable companies in the USA.
There is still a lot of potential. Tesla employs a lot of people who do nothing but research new battery and energy storage methods all day long. Sooner or later, it is to be expected that new range records & Co. will be broken and electric cars will be in no way inferior to conventional combustion cars.
Other manufacturers are lagging behind. Previously successful manufacturers (e.g. BMW or Audi) jumped on the electric bandwagon too late and it will now be very difficult to save everything. Tesla has a big head start.
What is the argument against the purchase?
The share is very volatile. This means that large and daily price changes are not uncommon. Often, all it takes is a single Tweet from Elon Musk, to cause uncertainty.
Tesla is dependent on lithium. Some people are of the opinion that there could be a lithium shortage. (However, there are also people who are convinced of the opposite).
Hydrogen cars are on the rise. Hydrogen could overtake battery-powered cars (in terms of range).
---
Buy / trade Tesla shares: This is how it's done!
Quickly: CFD Trading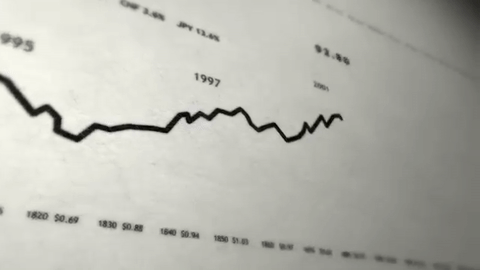 For those who want to trade quickly, we recommend CFD trading (Attention: Note the risks). The registration with most providers is done in a few minutes and you can start trading with the demo or real money account.
As already mentioned above, CFDs are not real shares. One speculates with the CFD broker on the further course of the share.
Many brokers offer a demo account. This can be used to perform free trial trades.
The best CFD brokers we have recently presented in this post.
Long-term investment: Buy the right Tesla shares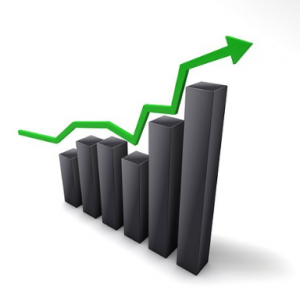 Of course CFDs are interesting and due to their speed high profits (and also losses!) are possible in a few seconds. However, if you think in the long term and want to make higher profits in several months or years, you are optimally advised with shares.
First of all, you need a broker. The shares can then be purchased through this broker.
Among the most popular stock brokers in Germany and Austria are Flatex, DEGIRO and ING.
After the registration you have to identify yourself. This is usually done with PostIdent done
Once the verification is completed, money can be transferred to the broker. It usually takes a few hours until it appears in the "cash account".
Now the Tesla shares can be bought. We recommend to always read some news and info about the company before buying, for example at Finances.net.
We recommend to all newcomers our big guide "Buying shares.
We are sorry that this post was not useful for you!
Let us improve this post!
Tell us how we can improve this post?